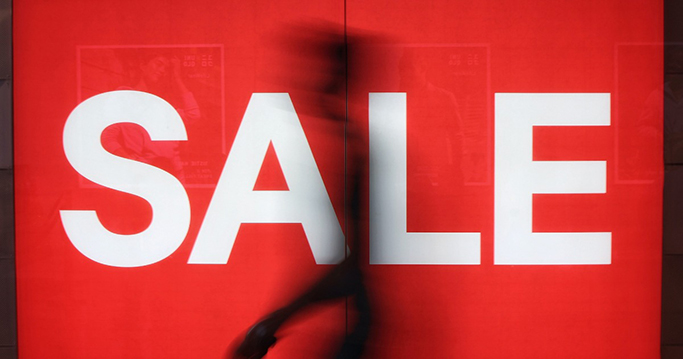 Black Friday is the shopping event of the year, even in times of COVID-19. On Friday, the 27th of November 2020, companies will once again lure customers with discounts and special offers. Whether it is ten, 20 or 50 per cent: consumers can look forward to great discounts again this year. We show you how your company can also benefit from this hype. Last year, the retail sector generated billions in turnover. Can similar special discount days keep up with this?
Black Friday
Black Friday is a shopping event that has its origins in the USA and has now become firmly established in Europe. In 2018 alone, the turnover in Germany was around 2.4 billion euros on that day.
It does not matter whether it is a small company or a major corporation: in principle, anyone can take part in Black Friday. Only when developing communication and marketing measures, it is important to note that the term »Black Friday« is still protected in Germany. »Black Friday« is registered as a word mark at the German Patent and Trademark Office.
To be on the safe side, you should thus opt for other slogans, such as »Super Black Sale« or »Black Sale Deals«, and use the same wording on all advertising channels. Social media channels should also be used to draw attention to the event and customer benefits in good time. For example, it is a good idea to create a separate event for the campaign.
Being creative pays off: on Black Friday, you can post special offers on social media every hour – similar to an advent calendar. Followers and fans will then be the first to find out about your offers. Ideally you already have data from previous years. What was good, what was bad? Analyse your data and use this wealth of experience to be even better prepared for future Black Fridays.
It is recommended to make use of the days with the highest turnover in the calendar year and strengthen customer loyalty even further. Many people buy Christmas gifts over the entire Black Friday weekend. A positive shopping experience is important. If a customer makes a purchase in the online shop, you can add a surprise to the order or additionally send a voucher for the next order via e-mail.
Black Friday Is Cool, but Do You Know Cyber Monday?
As part of the Cyber Week surrounding the world-famous Black Friday, Cyber Monday (30/11/2020) will take place once again. It comes right after the bargain Friday and is also considered one of the days with the highest sales of the year. Of course, it originates from the USA as well.
While Black Friday was brought into being by stationary retailers, Cyber Monday is considered to be the answer and counterpart initiated by online retailers. It is very easy to understand how this popular discount day works. Various (online) retailers choose products to offer at a discount. These can be completely different shops like Douglas, Otto, Media Markt, H&M or Amazon. Depending on the range of products, you can find various categories and items on offer on Cyber Monday – from PlayStations to electric toothbrushes.
Those who want to get involved in Cyber Monday can, for example, offer free shipping and same-day delivery, consider lending e-books for free or give some customers an exclusive advantage over others via advance notification. The future is now!
Black Friday vs White Monday?
The White Monday movement comes from Sweden and is the countermovement to Black Friday. Companies participating in White Monday commit themselves not to carry out any marketing activities related to Black Friday and not to offer any special discounts on that day. On White Monday, companies, organisations and influencers post a picture with #whitemonday and thus promote conscious consumption.
White Monday aims to question overconsumption and encourage people to consume more consciously. According to Anna and Sophie, the initiators of hejhej-bags, closed-loop products are the most responsible way to consume because they use a minimum of new resources and materials and protect our earth as much as possible. Therefore, it is all about using already existing resources, extending the life cycle of products and finding solutions against throwing them away.
Especially for second-hand shops as well as environmentally conscious organisations, White Monday is the perfect opportunity to make a strong statement and practice sustainability.
Our 5 Reading Tips of the Week
Cyber Monday 2020: Das erwartet Sie zur diesjährigen Rabattschlacht [Stern]
»Selecting E-Commerce Software« White Paper [dotSource]
Black Friday Marketing: 13 kreative Tipps für maximalen Umsatz [oberlo]
Anti-Black-Friday aus Schweden: Heute ist White Monday [utopia]
»Success in Mobile Commerce« White Paper [dotSource]