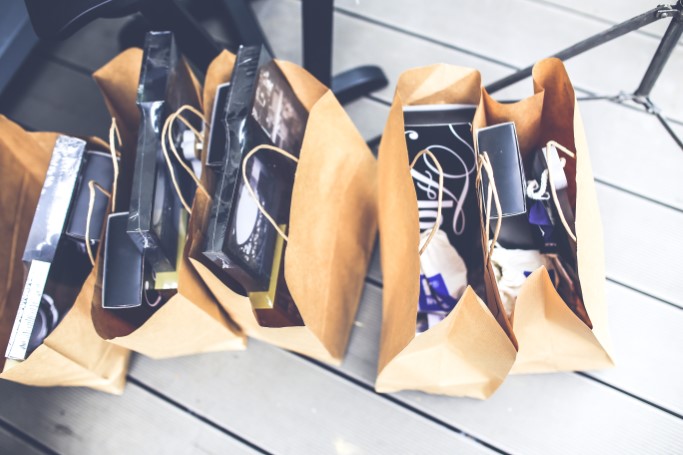 Two weeks after the spectacular Singles' Day, it was time for the next online shopping mania: Black Friday and Cyber Monday – and they did not disappoint. Consumers and retailers enjoyed a week full of special offers and made millions of transactions. Similar to #Double11, this e-commerce mania far exceeded all forecasts.
Black Friday and Cyber Monday which have their roots in the USA have already established themselves as the most relevant sales events of the year in Germany (and throughout Europe).
Not only do they shape customer behaviour, they also revolutionise calendars as well as price and marketing strategies. Everybody wants to take part. But how should retailers, manufacturers and brands approach these huge sales events so that they constantly make a profit from them?
Black Friday – Perfect Timing!
More and more Germans go bargain hunting on both consumption holidays, either in bricks and mortar businesses or online shops. With Christmas just around the corner, this is perfect timing. Two thirds of buyers only take part in the shopping events for this reason.
However, bargain hunting does not mean that consumers tighten their belts. Quite the opposite: they spend more and more money. According to a study carried out by the German Retail Association (HDE), online shoppers were expected to spend about 54 euros (per person) for Christmas shopping in 2019.
This data confirms a trend that is already noticeable. However, it is crucial to recognise how customers behave during such shopping events. Shopping becomes more targeted and more planned. Consumers are no longer deceived by huge, far-reaching discounts. Quite the opposite: customers that go shopping on Black Friday have developed critical thinking and compare prices and conditions before buying something.
As a consequence, online retailers have to make further adjustments to profit from Black Friday in the long term.
Black Friday – Be Special!
The success of these shopping days thus means that it is indispensable for companies to be present. But not only that: standard defaults are no longer sufficient because they have already become the norm for most retailers and brands. So how and with what can you stand out from the rest?
Book additional capacities for peaks in demand and test them in good time
It is already known that users nowadays expect instant feedback from a shop. If they do not get it, they go to the competition. Companies have already understood that these shopping days have to be well-prepared, especially in terms of hardware. If you host your own site, you have to ensure sufficient capacity of hardware resources. If you have your server hosted in the Cloud, you should book additional hardware resources for predictable peaks in demand.
Ensure Performance with the Right IT Landscape
However, there is still much more that can be done. It is important to optimise the entire technological infrastructure in good time. A planned shop migration to modern solutions enables retailers and brands to act faster, more flexibly, more efficiently and more scalably – not only on peak days, but also throughout the year. In combination with these changes, retailers, manufacturers and brands can initiate agile internal and external procedures to work more efficiently and more problem-oriented.
Designing Your Own Discount Strategy in a More Targeted Way
Half of German consumers already know in advance which electronic device they will buy, while they prefer to be inspired when it comes to fashion or furniture items. In this context, a study suggests that retailers should – at an early stage – deal with the question how they can offer discounts across the entire product range in a more targeted way and which products should be highlighted. For this purpose, it is also important to have a good understanding of customers.
Reach Customers Any Time and Anywhere with the Right Offer
In this regard, planned, personalised and target-oriented e-mail marketing and social media campaigns play a more and more important role Nowadays, transparent and correct price communication is crucial as well.
Relying on Additional Discounts on Shipping Costs as a Distinguishing Feature
In order to stand out from the competition, you can also rely on additional discounts on other aspects besides the product, for example shipping costs, because, after all, if the customer journey is of the same quality, online shoppers choose the online shop that has the lowest price and offers the better service or can deliver (more) quickly.
Black Friday – Service First!
Even though such discount campaigns gain more and more importance and ensure enormous attention and turnover in the short term, they do not create customer relationships yet. Only those who also convince on all other days will be able to retain customers in the long term.
The battle for long-term customer relationships is thus not only won by having a good price, but also by top-notch quality and good, differentiated service.
Our 5 Reading Tips Of The Week
Black Friday: Händler brauchen durchdachte Rabatt-Strategie [Fashion United]
Black Friday 2019: Wie Online-Händler skeptische Kunden überzeugen [Onlinehändler.de]
Holiday Shopping Patterns: When Do Consumers Shop Online Vs. In-Store?[Forbes]
Black Friday ist mehr Rummel als Rabatt [n-tv]
Holiday Shopping Is Here, and Mostly on Our Mobile Devices [Entrepeneur]