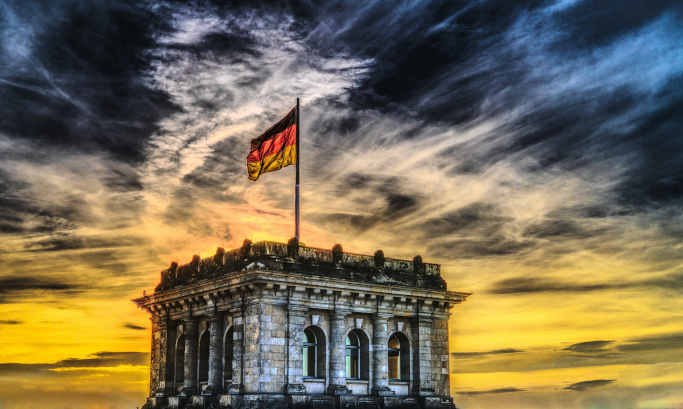 E-commerce is booming. Yes, it is also booming in Germany. About 60 per cent of Germans have already ordered something on the Internet. One out of three even places orders several times a week via online platforms and shops.
For years, the industry has only known one direction: upwards. And the last year has once again put a smile on the faces of retailers and manufacturers. We take a look at the figures and show who was able to enjoy 2019 the most.
E-Commerce in Germany is Booming: Good Service and Mobile Experience
What a year! According to the results of the biggest e-commerce consumer study conducted by the Federal Association of German E-Commerce and Mail Order Business (bevh), e-commerce turnover in 2019 rose by a full eleven per cent as compared to 2019 – and thus amounts to 72.6 billion euros!
The main reasons for this are the increased rate of orders placed via mobile devices and the improved service provided by retailers. In 2019, around 95 per cent of customers were satisfied with the purchasing process and goods.
E-Commerce in Germany is Booming: Growing as Far as the Cursor Can Reach
There were no losers in 2019… at least not among the different types of mail order companies. Whether stationary, online pure player or multichannel – all of them have grown strongly in 2019. In our ranking, you can see how strongly they have grown:
Retailers with links to online shop and product catalogue: 18.1 per cent
Multichannel retailers: 13 per cent
Marketplaces: 10.8 per cent
Online pure players: 10.7 per cent
Stationary retailers with online shop: 8.2 per cent
E-Commerce in Germany is Booming: Which Segments are Booming?
Not only does the study of the bevh show which retailer groups have benefited, but it also provides information on the development in the individual product segments.
For this purpose, products were split into five segments: leisure, furnishings, clothing & shoes, convenience goods and entertainment.
Leisure
Last year, the leisure segment grew by 9.8 per cent as compared to the previous year. It includes things such as flowers, hobby equipment, car and motorcycle accessories. Overall, goods worth 8.7 billion euros were sold last year.
Furnishings
Not only plants or motorcycle accessories are bought online more and more often, but also furnishings are increasingly finding their way into the shopping baskets of the online shops of Ikea and Co. Besides furniture and conventional household appliances, smart home products will become increasingly important in the future. Overall, the furniture industry was able to increase its growth by 13.5 per cent to an impressive 10.9 billion euros.
Clothing & Shoes
In 2019, the clothing & shoes segment grew as strongly as it hasn't for the last five years and increased its turnover from 16.8 to 18.7 billion euros.
Convenience Goods
The number of orders of groceries, pharmacy articles and pet supplies/accessories experienced the greatest increase last year: the study carried out by bevh recorded growth in turnover of more than 14 per cent. Notably, the turnover in the grocery segment reached an all-time high: 1.6 billion euros were generated with groceries in 2019. A plus of 17.3 per cent! Overall, the convenience goods segment is still the smallest with a turnover of 4.9 billion euros, but this could change in the future.
Entertainment
Not surprisingly, the entertainment industry was the segment with the highest turnover as it generated 25.8 billion euros in 2019. This represents an increase of 11.5 per cent. There is a particularly high demand for computers and video games (+ 13.5 per cent) and electrical goods (+ 12.2 per cent). Furthermore, books, e-books and audio dramas recorded a plus of 7.1 per cent.
Business on the Internet has turned into one of the most important sales channels for retailers and manufacturers – and many of them have understood that they have a major disadvantage on the market without a proper e-commerce strategy. With strong double-digit growth, the year 2019 proves once again how much potential online retail still has to offer. 2020 is also predicted to be a successful year for e-commerce. Despite the expected economic downturn, turnover is to increase by about ten per cent.
Our 5 Reading Tips Of The Week
Vielbesteller treiben E-Commerce-Umsatz in 2019 auf neuen Höchststand [bevh]
E-Commerce Markt Deutschland 2019 [Statista]
E-Commerce-Studien & -Prognosen: Wie entwickelt sich der B2C-Onlinehandel? [netz98]
IFH Köln-Prognose: 80 Mrd. Euro E-Commerce-Umsatz bis 2021 [shopanbieter.de]