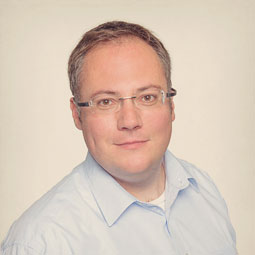 Christian Otto Grötsch
» Software and e-commerce are my life! «
I have been working with software development in general since 1996, and since 1999 with software requirements analysis and software development for larger, international e-business enterprise models in particular. Since working as a pre-sale consultant with Intershop AG, my interest has increasingly moved in the direction of e-commerce standard software and online marketing.
In January 2006, I founded the full service agency dotSource together with Christian Malik. As a certified partner for open source shop software Magento, as well as enterprise e-commerce solution Intershop Commerce Suite, we realise challenging e-commerce platforms.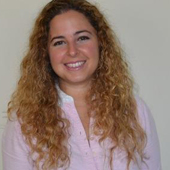 Sara Herrera
I want to continue rocking e-commerce. I will be focused on writing our blogs Handelskraft.de and .com. Blog marketing, SEO and writing white papers will also belong to my tasks.
Before taking up this exciting new role, I was working in UK for three years in Customer Service and Social Media roles with an online multinational. I have a passion for communication and online marketing; that is why I am a journalist graduated from the University Carlos III de Madrid and afterwards decided to complete a Master in Communication and Marketing Management.
As a digital native I am fascinated with everything the Internet implies, in terms of interactions, socialisation, commerce and communication. I am constantly learning new things about these topics because I refuse to be out-of-date.
For Handelskraft, my idea is to use our blog to discuss about the latest trends and developments in e-commerce, both on a national and an international level. I would like to share with you my critical point of view so that we can establish dialogues and build bridges between you and Handelskraft. However, don't be scared, irony, sarcasm and fancy words and topics are still welcome, especially on Fridays.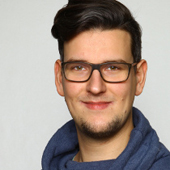 Oliver Kling
Since January 2016 I'm part of the Handelskraft team at dotSource. Together with my colleague Sara, I am observing the fast-moving world of digital commerce presenting trends, topics, and innovations in the blog, at conferences and via social media utilizing images, video, sound, and text.
I studied Sociology in Jena focussing on interdependencies of economy and society and how they change over time. I am fascinated by the impact of digital systems on social relationships, networks, individual decisions, and collaboration and passionate how new strategies evolve to drive the change and how new chances can be used for the better. During my studies – and I still do – I played in a band and worked at different TV- and radio stations providing a lot of content and media ideas to me. For me, playing with the tools of text, video, sound and images is fun and inspiration.
Between 2013 and 2016 I worked at Intershop Communication AG's PR department. Three intense years of E-Commerce introduced me to a lot of knowledge and passion on that certain topic. The content I create is going to combine different perspectives, critical thinking and always trying to give an optimistic outlook into the future of our digital lifes.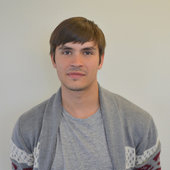 Nico Saborowski
As a digital native, I have been active in the far reaches of the World Wide Web since 2002. In the beginning, this was as a brave player of various online roll playing games. These days, I am concerned with more of the topics the internet has to offer. I blog for Handelskraft as part of an internship and deepen my knowledge in the areas of e-commerce, online marketing and social media on a daily basis. I have been a student of political science since 2011 and earn my living as a freelance writer for CHIP Digital GmbH, where I have been privileged to be able to gather experience in creating app reviews and practical tips.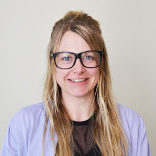 Franziska Kunz
I've been a part of the marketing team at dotSource since April 2018. Besides creating content for Handelskraft, I also handle our social media presence as well as our media partnerships.
I studied English/American Studies, German, and Romance Philology at the Friedrich Schiller University in Jena, Germany. My graduation gave me a diploma, helping to cement my start in Journalism, starting at FJS Berlin. I got to turn my passion for writing into a profession.
Before I was at dotSource, I was a mouthpiece and writer for a small label from Gotha, as well as a content contributor to a large online player in Europe. In the past, I was able to see both sides of the e-commerce scene. These experiences not only help me in just my profession but also help me, as a blogger for retail, see things in my everyday life from an exciting perspective.
As a kid from the 80's, internet, online retail, and other developments were so exciting for me. Digital transformation is, as before, a long, impressive journey with many stops and destinations. So I am all the more pleased that I can now make my official debut – and take you on this ourney with my Handelskraft articles.