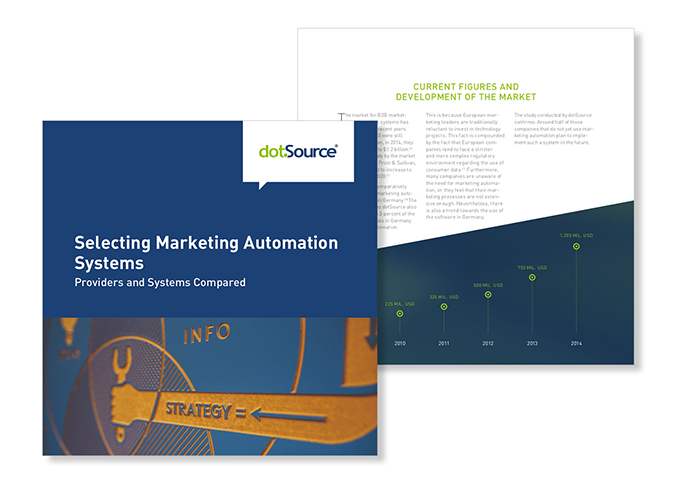 Digitisation is now growing in Europe in sales and marketing departments. Marketing automation is getting said more and more often, but not many people know what that actually means.
Consumers have a strong buying power thanks to new technology, social media, and evaluation platforms. They're more informed than ever before. Users' expectations are increasing. They want an individual shopping experience, adapted to their interests. Marketing automation systems help marketing and sales automate processes to more effectively address potential and existing customers across all channels. It combines functions such as lead management, web tracking, campaign management, and workflows in a comprehensive software, and can be connected to existing systems such as a CRM or shop system.
In our new white paper, "Selecting Marketing Automation Software" we provide an overview of the basic characteristics of marketing automation, a guide to system evaluation, and a detailed overview of system vendors on the market. Entry-level solutions such as Hubspot, medium-sized solutions such as Evalanche, and enterprise systems such as Salesforce, Adobe and SAP Hybris are shown.