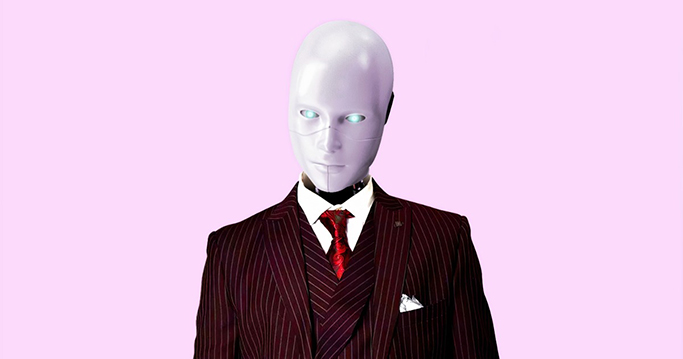 When talking to a chatbot, Germans are among the most unfriendly customers: they are often not satisfied with certain answers and frequently insult chatbots. However, the new communication channels are popular when it comes to topics that are too embarrassing for customers to talk about with a human being.
Nevertheless, chatbots have established themselves as effective business tools in times of crisis and some companies have shown how messenger chatbots can also contribute to effective customer communication beyond the Corona crisis.
Chatbots Are Often Insulted
Chatbots are becoming increasingly important for companies as a solution to the increased volume of enquiries during the Corona crisis. Research on chatbots in customer communication conducted by the customer engagement software provider Freshworks shows that people in Germany are significantly ruder to chatbots in customer service than to real human beings.
92 per cent of all interactions with chatbots in Germany contain offensive language or swear words. With this percentage, Germans are among the most unfriendly customers in Europe together with the Dutch. They are significantly above the European average of 83 per cent. The British are the friendliest: only 52 per cent of them insult chatbots in customer communication.
Chatbots Are Becoming More and More Important Nevertheless
According to Freshworks, the use of chatbots in the EU has increased by more than 80 percent since the start of the lockdown in March: they are used to offer customer service 24/7 and to reduce the workload of employees in this area. This is made possible by increasingly technically sophisticated solutions.
A successful chatbot AI can help to further personalise customer communication and improve the interaction with bots. In addition, different companies can get insights into customer behaviour and preferences through artificial intelligence and the automated analysis of answers given, allowing them to better respond to the preferences of customers. As a result, customers can feel better understood, which could avoid customer frustration and insults.
If you have not already done so, now would be a good time to use chatbots for targeted customer communication. Numerous companies and organisations suddenly faced a new situation at the beginning of the Corona crisis: customer service and consulting via phone were not possible in many places because of overloaded hotlines. Moreover, providing customer service while working from home presented many employees with new challenges.
The better the messenger chatbot is prepared for use, the better the personalisation based on the user's needs. For certain industries, there are already pre-made templates that only have to be adapted to the company. For such rule-based chatbots for small and medium-sized companies, the Facebook Messenger platform is a suitable channel, provided that it is mainly used for marketing purposes. For customer service only, solutions based on WhatsApp are more interesting. And if the bot is to be accessible to all Internet users, website chatbots are the tool of choice.
Chatbots in the »New Normal«
Local companies in particular have to keep dealing with hygiene rules and uncertain customers. In these situations, messenger chatbots prove to be a great help. For example, if restaurants want to focus more on pickup or delivery in the future, chatbots support them in automatically accepting customer orders.
Chatbots even accept payments via PayPal or credit card without having to leave the channel. They can also accept table reservations. Based on individual preferences and previous orders, the digital waiter even gives users personalised recommendations for suitable drinks and desserts.
However, messenger chatbots also help agencies, e-commerce companies and consultants to maintain direct and active relationships with their regular customers. This will bring an important advantage once all companies compete for people's attention after the lockdown (and before the next one).
Chatbots can do far more than automatically replying to frequently asked questions or providing modern customer service. What can chatbots do? What should they be able to do in the future? Here is a short summary:
Present the company/range of products
Create surveys
Qualify leads
Gather contact information
Accept orders/applications
Arrange appointments
Collect reviews
So if the AI of chatbots is further optimised in the future, the helpful (and helpless), emotionless machines might be insulted less frequently. Maybe. At least by Germans.
Our 5 Reading Tips Of The Week
10 of the Most Innovative Chatbots on the Web [WordStream]
Chatbot: What is a Chatbot? Why are Chatbots Important? [ExpertSystem]
Der Bot und die Kundenerfahrung [FreshWorks]
What Is a Chatbot, and Why Is It Important for Customer Experience? [Forbes]
Why Chatbots Are the Future of Marketing: The Battle of the Bots [HubSpot]