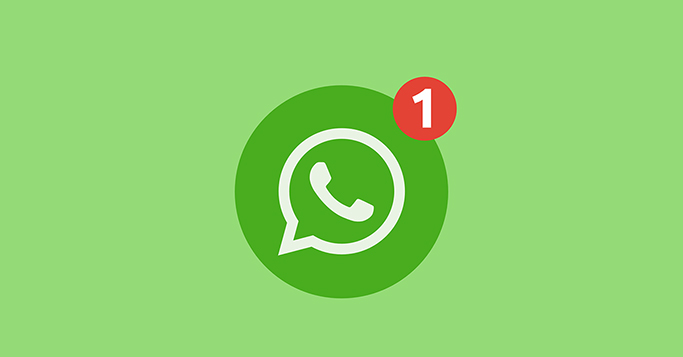 WhatsApp Business now has more than 50 million active users per month worldwide. The business version of the messaging service is used by more and more small companies to communicate with customers. But that's not all! Recently, the Facebook subsidiary has also announced new features for WhatsApp Business. Is this the return of messenger marketing?
WhatsApp Business Is Growing
Here's a quick reminder: WhatsApp Business is a standalone app that allows companies to offer products and services and chat with customers. In the business version of WhatsApp, shop owners can add information such as address, opening hours and their product catalogue. Companies can also set up answers to frequently asked questions and save them in the chat as quick replies.
Furthermore, WhatsApp Business offers features of the traditional WhatsApp messenger such as voice and text messaging and file transfer. Customers only use their WhatsApp application and do not need a second app.
Companies only have to decide whether to use WhatsApp Business or WhatsApp Business API. While WhatsApp Business is free, is aimed at smaller companies and does not take the issue of data protection too seriously, larger companies in particular rely on WhatsApp Business API, which is subject to a charge. Companies usually require so-called WhatsApp Business solution providers such as MessengerPeople to get access to the API interface.
WhatsApp QR Codes
In the future, customers will be able to start chatting with a company via QR code scan. QR codes on packaging, receipts or delivery notes serve as a digital gateway. By scanning a code, customers will be able to start a direct chat with the support team – easily, quickly and without having to create a new contact including phone number.
When a QR code is scanned, a chat is opened, which can contain an optional standard message from the company, thus starting the conversation. Using the app's messaging tools, companies can quickly send back information. A useful tutorial provided by the messaging service describes how companies can start using QR codes. To use this feature, companies need a WhatsApp Business account to get access to the WhatsApp API. After setting it up, companies can manage up to 2,000 QR codes.
WhatsApp Expands Its Catalogue Feature
In 2019, WhatsApp introduced business catalogues that enable companies to present their products and services. From now on, companies can directly share their entire catalogue or individual products via a link. Interested users can directly share the respective catalogues or articles with other people. Each month, more than 40 million people use business catalogues on WhatsApp. In its FAQ section, WhatsApp explains how product catalogues can be shared.
However, communication between users is ensured as well. In typical Telegram manner, WhatsApp announced animated stickers to better visualise communication content. Moreover, the WhatsApp dark mode is now available. It is supposed to be a more eye-friendly option for use at night. Last but not least, group video calls have also been improved. Up to eight people can now participate at once. Has this expansion been released due to the coronavirus? Well, that's just pure speculation.
Our 5 Reading Tips Of The Week
About WhatsApp QR Code for Businesses [WhatsApp]
WhatsApp Business for Companies: Everything You Need to Know! [MessengerPeople]
WhatsApp Business wächst auf 50 Millionen Nutzer [Internetworld]
White Paper »Selecting E-Commerce Software« [dotSource]
WhatsApp Business für Unternehmen – ist das die Zukunft? [Codeblick]