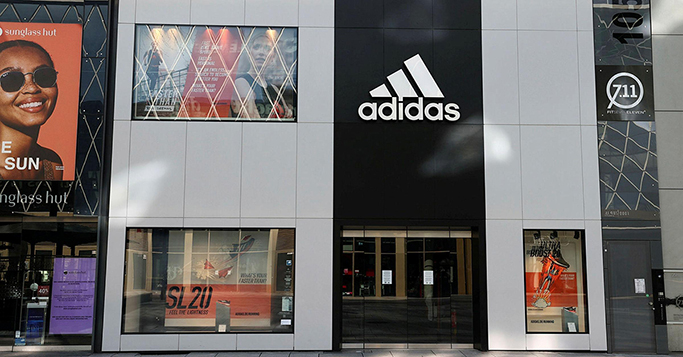 Effectively dealing with the pandemic and mitigating the adverse effects of the economic shutdown is quite a challenge for leading companies: they have to cope with high financial losses while providing support for others.
The last few months have shown how leading companies successfully and sometimes less successfully face up to their social responsibility, how partners, customers and users of the social web can react to it and which do's and don'ts of crisis management can be derived from it.
Crisis Management Is Nothing New
Many things are getting out of hand. Values and companies are changing. Can corporations be social or are they pretty much forced to behave in an antisocial way? Does the market economy still serve the citizens? There had already been heated debates on these issues before the 2008 financial crisis. In the mid-2000s, all the frustration erupted into a debate about financial investors.
Companies responded by presenting themselves as »good corporate citizens« – »corporate social responsibility« came into fashion. Companies promised to assume social responsibility and to act not only in the interest of the capital market, but also in the interest of their employees, their customers and society in general.
It is now 2020 and the increasing digitisation also means that the reputation of companies and brands is not only reflected in the media response, but also on social networks in the form of shitstorms.
Crisis Management: DO Offer a Societal Added Value
VICO Research & Consulting has now investigated what social web users in Germany think of the crisis management of large German companies. For this purpose, the company analysed more than 210,000 posts on different social networks.
The results showed that 66 per cent of the online communication about Deutsche Post was positive during the pandemic – the best result of the study. Users particularly praised the company for supporting local retailers by setting up online services and handling shipments. Covestro also received similarly positive feedback: users especially liked the material manufacturer's donation campaign.
With 58 per cent positive votes each, Henkel (for financial donations and providing disinfectants) as well as Siemens (for refraining from mass layoffs and organising a post-pandemic party for its employees) were also praised online.
This means that companies and brands that support their employees in difficult situations (Starbucks, for example, set up a hotline to help its employees with their concerns) or create added value for society as a whole will be remembered positively: Tesla therefore started producing ventilators, Jägermeister supplied alcohol for disinfectants and Apple produced masks for medical staff. Whether these measures are taken to repair damaged corporate images or whether they can actually be deduced from the companies' philosophies cannot be answered by just looking at the increasing number of online mentions and the associated growing favour among users.
Crisis Management: DON'T Be Selfish
However, some examples of companies and brands that do not consider their social responsibility to be as important and put their own interests first have shown that the media response can also be negative.
For example, the sportswear manufacturer Adidas was heavily criticised in social networks because the corporation did not want to pay rent for some of its stores anymore. In the meantime, the company has backed down in response to the shitstorm and is paying its rents again, but has suffered a huge loss of reputation. Users also shared their displeasure about BMW because the car manufacturer is still paying dividends despite having announced short-time working. Furthermore, Deutsche Telekom has been the topic of heated debates on possible data protection concerns regarding the transfer of anonymised transaction data to the RKI.
It seems that the Corona crisis is changing the capitalist social contract: not everything that is allowed is okay. Of course, corporations are not charitable events – they are to create added values, generate profits and promote innovation. They have to prevail against the competition and keep their expenses under control, but not at all costs. The business of a company is to produce products that benefit people, and to do so at reasonable terms. After all, it is the people who ultimately determine the reputation of companies and evaluate their crisis management online.
Our 5 Reading Tips Of The Week
Wie Marken den Shitstorm vermeiden [Horizont]
Adidas bekommt Staatskredit [Merkur]
Marketing in Zeiten von COVID-19 [t3n]
PR in der Corona Ära [One to One]
Digital Transformation [dotSource]