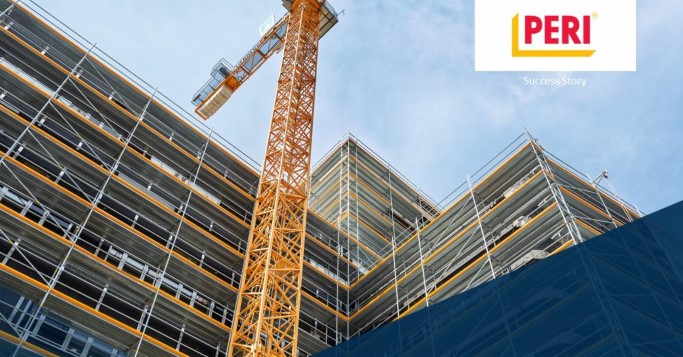 Buildings have been getting taller and taller in the 20th and 21st century: since 2008, the Burj Kalifa in Dubai has been the world's tallest building at 828 metres; between 1931 and 1974, the Empire State Building in New York led the field at 381 metres.
Without innovative scaffolding, none of these buildings would exist – and archaeologists believe that even the impressive 18,000-year-old Lascaux cave paintings in Southern France were created with the help of scaffolding.
For more than 50 years, the family-owned company PERI has stood for exactly this: innovation in the field of formwork and scaffolding technology. PERI products are used for large-scale construction projects all over the world. The company is headquartered in Ulm, has about 70 international subsidiaries and almost 10,000 employees. In spring 2019, the company approached dotSource with a challenge that did not address the wholesale and large project business, but rather aimed at construction companies with up to 20 employees because the global market in this segment is huge as well. In our new success story, you can find out which digital solution PERI and dotSource have used to open up this new business field.