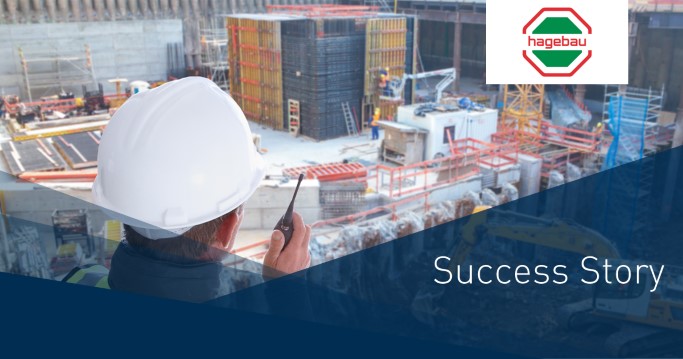 Everyone is talking about the Corona crisis, about falling revenues and threatened livelihoods. However, if there is one industry that is not suffering but rather booming at the moment, it is the construction industry – from DIY stores to large construction companies. In the first half of 2020, the industry's turnover increased by almost five per cent as compared to the previous year. For the entire year, the Hauptverband der deutschen Bauindustrie (Central Association of the German Construction Industry) expects a plus of 3.5 per cent.
Nevertheless, innovative digital solutions are also essential for this industry in order to meet increasing customer requirements. Today, we will therefore show you an example of how to set the technical course for content commerce with a delivery network and inspire customers with strong content.
Content Delivery Network
hagebau Handelsgesellschaft für Baustoffe mbH & Co. KG is one of Europe's largest companies in the building materials trade. The hagebau Group was founded by 34 building materials dealers in 1964. Today, it comprises 360 legally independent, medium-sized companies from the specialist trade and retail sector. In 2019, the company's net turnover amounted to more than six billion euros.
The hagebau Group has more than 1,700 locations in Europe (Germany, Austria, Switzerland, Luxembourg, France, Belgium, Spain and the Netherlands) and has also been operating online shops since 2015.
With a multi-client platform based on SAP Commerce, the hagebau Group enables its partners to engage in e-commerce and present themselves online. The hagebau head office also provides content elements for the partners' websites. However, by no means all partners had implemented SAP Commerce: smaller building materials dealers did not have access to the content resources. This had to be changed.
Content Plus Product Information
With the help of an innovative CMS system and a cloud solution, hagebau wanted to create a central storage solution in order to be able to provide all its partners with content, for example related to tiles, concrete or gravel. And there was even more: content was to be automatically combined with the right product data.
The solution was a modern content delivery network with a headless CMS as the content management system. It was decided to use Contentful. The Berlin-based provider adopts a particularly interface-based and headless approach, thus allowing for a flexible microservices architecture. Thanks to these prerequisites, it was easy to integrate the software into the hagebau system landscape.
The product data cloud, in turn, is hosted with AWS (Amazon Web Services). This way, the delivery network can optimally fulfil the multifaceted task of providing content to both SAP Commerce (for large partners) and WordPress with WooCommerce plug-in (for smaller partners) and, for example, use data from the product information management (PIM) system.
Content Delivery & Customer Centricity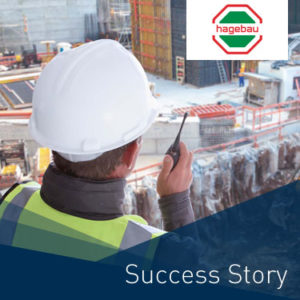 The content delivery network with product data cloud enables a personalised customer approach across all channels, which improves the customer experience in the long term and allows hagebau partners to benefit from increased reach and visibility. In addition, the fact that content maintenance does not require any programming knowledge reduces the strain on personnel resources.