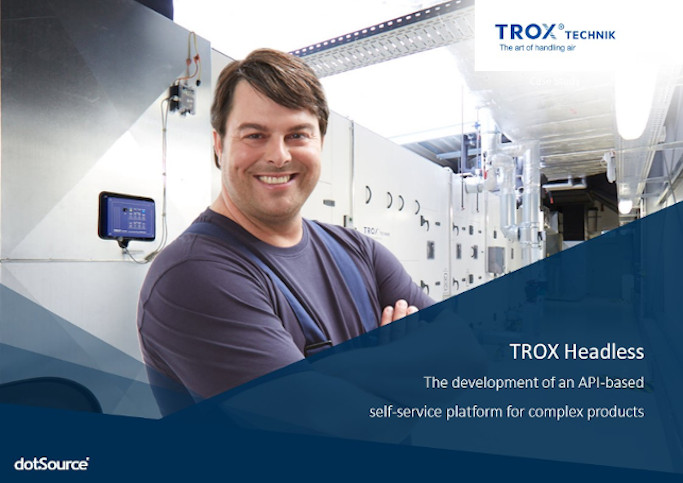 Customer focus, customer orientation or customer centricity – whichever buzzword you choose, one thing is certain: companies should have an eye on customer requirements. They should even constantly align their activities with the following question: »How do I provide my customers with the maximum added value?« This is the only way to strengthen customer loyalty in the long-term and to set yourself apart from the competition. Many companies, however, still have difficulties in putting the maxim of customer centricity into practice. On the one hand, they lack the required methods to derive customer requirements from customer behaviour; on the other hand, digitisation offers almost infinite possibilities, making it difficult to find the right way.
Customer Centricity at TROX – Having an Eye on Customer Requirements
TROX approached dotSource to analyse the comprehensive requirements of its demanding B2B customers and to implement these via an online ordering platform. On the global market, TROX is one of the leading companies in the development, production, and sale of components, devices, and systems for indoor ventilation and air conditioning.
With the help of personas and customer journey mapping, the dotSource team analysed the requirements and touchpoints of customers together with TROX in order to develop a better understanding of the target group and to derive requirements for the new online platform from the results, both with regard to front-end functionalities and technical background processes.
This way, three basic requirements could be defined:
an online shop based on commercetools including a product configurator
a content strategy to provide the target group with useful information on the products
self-services in the form of shipment tracking and spare part information for example
Customer Centricity: Complex Products Configured Individually
In a B2B context, configurators become more and more important. With good reason: the planning tool clearly presents the diverse combination possibilities of complex products and intuitively leads the user to the configured product. This way, customers already actively deal with the product during the sensitive purchasing decision stage and develop a relationship with the brand. Regarding offer creation, the workload of sales staff is also reduced.
In its new online shop, TROX also relies on a product configurator so that individual customer requirements for the product can be displayed in digital form. By implementing the online configurator, customer needs were fulfilled. Within the company, it also set the course for highly automated production, entirely in line with Industry 4.0.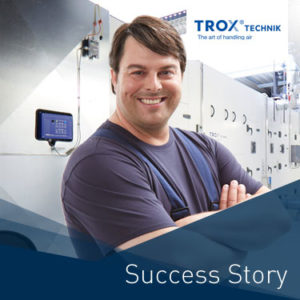 The flexible microservice approach of commercetools provides the basis for flexible development of the online shop so that TROX can quickly react to technological innovations and changes in user expectations.
More information on the project can be found in the current TROX Case Study. Exclusively for retailers, manufacturers and publishers, the case study can be downloaded for free here.