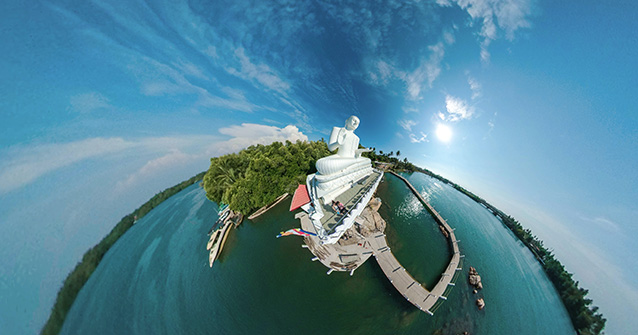 With Tealium's customer data platform (CDP)/customer data hub (CDH), there is now a tool that makes it possible to get a 360-degree view of the customer, both online and offline. The customer data platform bridges the gap between the online world, corporate data and a variety of marketing tools.
With Tealium CDP, data scientists get access to an impressive tool that they had long dreamed of – or that they did not even know existed. Find out in today's reading tips of the week what Tealium CDP is all about and what advantages it offers.
CDP – What Is It?
A customer data platform (CDP) is a company's nerve centre for marketing activities. Various systems converge on this platform in order to pool and analyse company-wide data and to send it back to the different components in an upgraded form. The ultimate goal is to enable a personalised customer approach for marketing activities across all devices.
Tealium itself talks about »orchestrating customer data«. CDPs are currently gaining more attention, especially as companies focus on first-party data in their marketing activities in order to prepare for the demise of third-party cookies.
Tealium CDP – Bye Bye Silo Mentality?
Those who use a CDP no longer have to analyse individual channels, but create a paradigm shift from data silos to a 360-degree view of the customer. This really places customers at the centre of considerations and provides them with a customer experience that gets closer to meeting their specific needs with every interaction – on all channels.
With Tealium's flexible and transparent customer data platform, you are a few steps ahead of the competition. By using Tealium, you can already establish a solution that fully integrates the increasing requirements for data protection and data sovereignty on all channels. Whether it is information about customer behaviour gathered on the website, in the retail store or the support centre, through e-mail marketing, the CRM tool, Google Analytics, social media channels or in-house apps: you can use this data at every customer touchpoint. This way, companies generate a complete, digital value chain (data supply chain) in which data can be collected, standardised, enriched and activated.
Tealium CDP Means Less Dependency on Third-Party Systems and Cookies
The customer data hub ensures that information about customer activities is not only stored in third-party systems such as Google Marketing Platform, Adobe Marketing Cloud or Salesforce Cloud, but is also available in the company's own data hub at any time – the ideal preparation for the future cookie-free world.
Tealium CDP can also be enriched with all types of offline data to create even better customer segments. This means that the ROBO (research online, buy offline) customer can finally be made visible. Tealium CDP can show exactly how a customer came to the website via a newsletter, used a car insurance premium calculator and concluded a contract offline with an insurance advisor two weeks later.
Since Tealium is all about the customer, there is also a solution for the right to delete data or consent management (known as privacy or cookie banners). In Tealium Privacy Widget, granular decisions are made as to which cookies can be activated or deactivated. The implementation then takes place automatically via the data supply chain.
Our 5 Reading Tips of the Week
Considering a CDP? Start Here. [Tealium]
CDP, DMP or CRM? What Is the Best Way to Gather Customer Data? [Handelskraft]
CDP – Yet Another Platform? Or the True Path to Omnichannel Customer Experience? [Handelskraft]
Tealium Universal Data Hub [inetasia]
Tealium CDP für Ihre Customer Data Platform [zweipunkt]