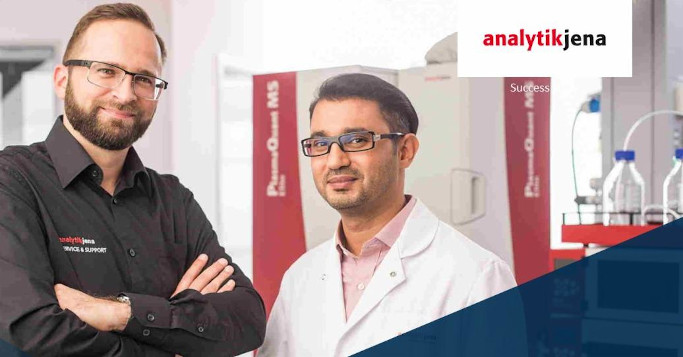 Companies whose history dates back to the German reunification can rely on several years of experience and expertise in their industry. They know how their customers tick and what they want. This knowledge is crucial in highly competitive markets in order to acquire new customers and convince them with quality and service.
After all, an excellent customer experience is much more than just a nice online shop with good customer support. Even business customers of the analytical measuring technology manufacturer Analytik Jena are supposed to feel that the quality of the company is not only reflected in its devices and numerous products, but also in its customer communication.
For this purpose, well-maintained product data is indispensable. Without it, an online shop does not only sink into chaos (no matter how nice it is), but this data also forms the basis for smoothly functioning communication.
Single Point of Quality: About Analytik Jena
Analytik Jena is a leading manufacturer of analytical measuring technology and supports customers from industry and research in improving their products with state-of-the-art analytical methods. The group with headquarters in Jena, Thuringia, is represented in more than 120 countries, has about 1,000 employees worldwide and generates two thirds of its annual turnover abroad.
Single Source of Truth: Clear Structures for Effective Data Use
At Analytik Jena, corporate and IT structures that had been growing for years led to product information of varying quality. This data was also separated from its assets and scattered throughout the company. The only way to solve this problem and make the data usable again was to put in a lot of manual effort. As one can see, it was a difficult initial situation in terms of improving the data quality, which simply is an undisputed »must-do« in the digital era with constantly changing and/or increasing customer requirements. A solution was required, or rather: the much-cited single source of truth.
Single Source of Truth: PIM and MDM as a Solid Basis for Further Development
With the clear goal in mind of eliminating the long-standing separation of product data and corresponding assets, the integration of a complex model for digital assets (in the form of images, videos, text fragments, etc.) was also required. Analytik Jena decided to implement the PIM system »STEP« from Stibo Systems and chose dotSource as its implementation partner. This was to enable the parallel use of data on all digital channels.
Single Source of Truth Instead of Data Silos at Analytik Jena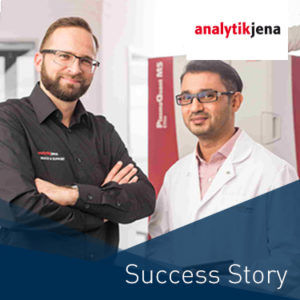 In our new success story »Single Source of Truth Instead of Data Silos: How Analytik Jena Benefits from PIM & MDM Software«, we show how our PIM team – in close cooperation with Analytik Jena – has managed to not only implement a complex digital asset management solution, but also to migrate a new PIM & MDM system and connect it to the existing system landscape.