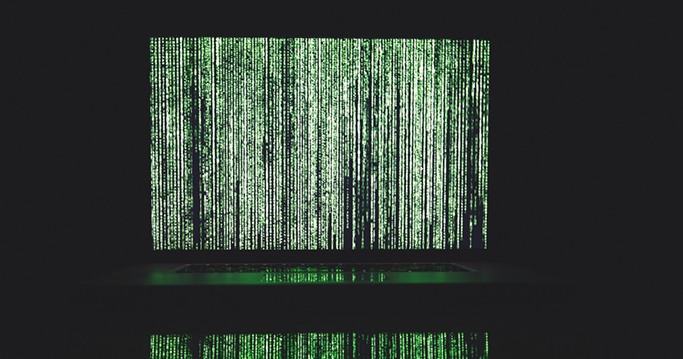 With the wide variety of solutions for customer data, it is not that easy to keep track of them all. Particularly the more recent category of customer data platforms (CDPs) creates confusion among marketers. After all, it is not always easy to clearly distinguish between a CDP and other solutions. Today's reading tips summarise the main differences between the most common systems.
CDP, DMP, CRM, … WTF?
All three platforms are different, but also complement each other: CRM, CDP and DMP solutions are three different but harmonious components in a process that collects information about customers and uses it optimally.
CRM and CDP systems have opposing goals. CRM systems focus on the relationship between the company and its customers and simplify the customer journey at every stage, for example when it comes to building customer relationships and strengthening brand loyalty. CRM is the cornerstone of sales strategies and marketing campaign planning.
By contrast, CDPs only serve the purpose of collecting information. A CDP carries out important work that a CRM system does not: it retrieves offline data and tracks customers outside the corporate website, for example via social media and related websites. It creates a general behavioural profile of the customer that goes beyond his interaction with the company. CDPs also eliminate customer data redundancy by standardising customer data across channels.
For sales and marketing teams to be able to do their job effectively, they need data on all potential and existing customers that goes beyond the scope of CRM. DMPs close this gap. Just like CDPs, DMPs collect data on the behaviour of potential customers, which is gathered by corresponding trackers on websites. This data flows back into CRM processes and adds important data to the total amount of customer information, which marketers can then segment and make use of.
CDPs and DMPs
Just like customer data platforms, data management platforms (DMPs) are also designed for marketing. However, they differ in their intended use and structure. DMPs allow for customer acquisition through ad targeting and collect temporary, anonymous third-party cookies, whereas CDPs focus on customer retention. They bring together internal data on existing customers from various sources in permanent customer profiles.
Data management platforms segment anonymous customers based on their surfing behaviour. By synchronising with a demand-side platform (DSP), they are then used to display relevant ads. CDPs segment customers based on a number of attributes, including purchase history, demographic data, customer value and more. They can also integrate engagement solutions and thus address customers with personalised messages across all channels.
CDPs can integrate DMPs and take advantage of the cookie matching process. Cookie matching enables both solutions to identify the same user, thus improving the quality of programmatic advertising because the upper-funnel data of a DMP can be enriched with the detailed lower-funnel customer data of a CDP.
CDPs and CRM Solutions
Both CDPs and customer relationship management solutions (CRMs) collect data on existing customers and create permanent customer profiles. However, they differ in terms of functionality and intended use.
The main task of a CRM solution is to create a customer database based primarily on basic profile data and personal customer interactions. This is done for accounting purposes and is mainly intended to facilitate the work of sales teams. The data is entered using a combination of manual and automatic processes. The resulting customer profiles are not detailed 360-degree profiles, as CRMs do not capture all customer data.
The main task of a CDP is to make customer data available to marketers and usable for marketing campaigns. This is made possible by automatically collecting data and automatically creating customer profiles – even if huge amounts of data are involved.
CRM systems offer some possibilities for automating interactions with customers, but they are mainly used to optimise the manual interaction with the individual customer. The uniform database of CDPs as well as the automation of different channels allows for a consistent and personalised customer approach on a large scale. With the help of a UI, marketers can use the immediately available data for customer segmentation and cross-channel campaign management. CDPs can also integrate CRM solutions to further enrich customer profiles.
Yours sincerely,
your Handelskraft acronym team
Our 5 Reading Tips of the Week
DMP vs CDP – 5 Key Differences [OnAudience]
Was ist der Unterschied zwischen CRM, CDP und DMP? [ComputerWeekly]
CDP – Yet Another Platform? Or the True Path to Omnichannel Customer Experience? [Handelskraft]
Navigating the Customer Data Jungle: What Separates a CDP from a DMP, CRM, DWH or Marketing Cloud? [CrossEngage]
Data Management Biggest Dilemma: CDP vs DMP? [SmartyAds]