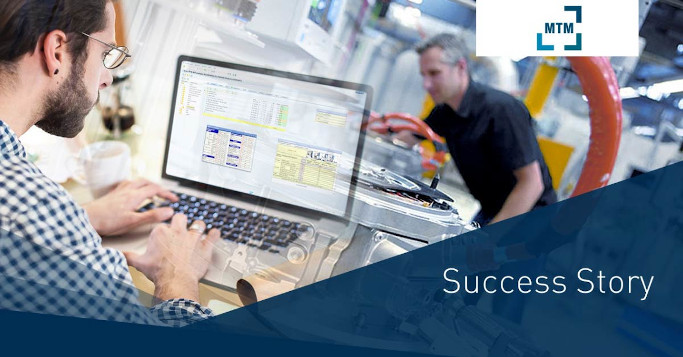 The first step is usually the hardest. This admittedly rather blunt truism also applies to the digital business environment. When looking for a new digital sales channel, what is the first important step for a company whose sales activities were previously focused mainly on face-to-face events such as congresses and trade fairs? Where do you start if neither the path nor the goal are clearly defined?
The answer is as simple as it is obvious: you look for an experienced coach (to stick to the sports metaphor) and get professional guidance. Deutsche MTM-Gesellschaft Industrie- und Wirtschaftsberatung mbH has done just that and developed the right training, i.e. e-business strategy, together with dotSource.
B2B E-Commerce: From MVP to New Sales Channels
In e-commerce, it is the same as with running or jogging: you want to see initial success as quickly as possible. Instead of spending hours on theoretical lessons, you should lace up your running shoes as soon as possible and run your first kilometres. Afterwards, you can see how it feels, how fast you were and what impression you made on others when you ran past them. In software development as well as in e-commerce, the minimum viable product (in short: MVP) method is used for this purpose.
An MVP is about focusing on the development of core functionalities, launching them quickly and making continuous improvements based on user feedback. The biggest advantage of this approach is obvious: you do not run the risk of developing features that consume an unnecessary amount of resources but are not even desired by users.
B2B E-Commerce at Deutsche MTM-Gesellschaft Industrie- und Wirtschaftsberatung mbH
The client and the contractor quickly agreed on using the Scrum method and the MVP approach. After all, both companies come from the software industry and know about the undeniable advantages that result from the combination of agile project management and an MVP: fast results, valuable feedback and sustainable use of resources when further developing prototypes.
dotSource and Deutsche MTM-Gesellschaft Industrie- und Wirtschaftsberatung mbH also relatively quickly agreed on what shop system to use. They opted for Adobe Commerce Suite, which already maps many B2B use cases in the standard version, can be launched quickly and thus generate valuable initial data. This way, the issue of scalability was also addressed.
Up to that point, Deutsche MTM-Gesellschaft Industrie- und Wirtschaftsberatung mbH had only offered TiCon, a software in the premium segment, which is primarily aimed at large industrial companies and requires intensive training. With MTM-Easy, the company launched a cloud solution that (the name leaves no doubt about this) can also be used by untrained users. This way, the software company with headquarters in Dresden wants to tap into a new customer group, namely medium-sized companies.
B2B E-Commerce: From Temporary Solution to Modern Shop System in Just a Few Months
When implementing the shop software, Deutsche MTM-Gesellschaft Industrie- und Wirtschaftsberatung mbH and the dotSource digital experts deliberately set themselves a tight timeline. The first functional prototype was ready after just a few weeks. The fact that this first MVP was followed by a second was and is an essential part of the Scrum approach: if requirements change or new features are added, the sprint is not simply extended, but a new sprint goal is set, assessed and prioritised.
Regular communication between the product owner and the development team is vital for adhering to scope and budget in general and achieving sprint goals in particular. Since the development of the online shop for MTM-Easy took place during the highly critical phase of the COVID-19 pandemic, this was done exclusively remotely – despite the fact that the client and the project team were only separated by a few kilometres.
B2B E-Commerce: Download the MTM Success Story for Free Now!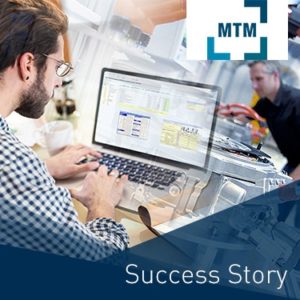 Thanks to a shared ticketing system and modern software for remote collaboration, this challenge was also overcome without any problems. The seamless launch of the shop was celebrated remotely as well.
Do you want to find out more about the Deutsche MTM-Gesellschaft Industrie- und Wirtschaftsberatung mbH project, remote collaboration and MVPs? Then fill out the form below to download the brand new success story for free.