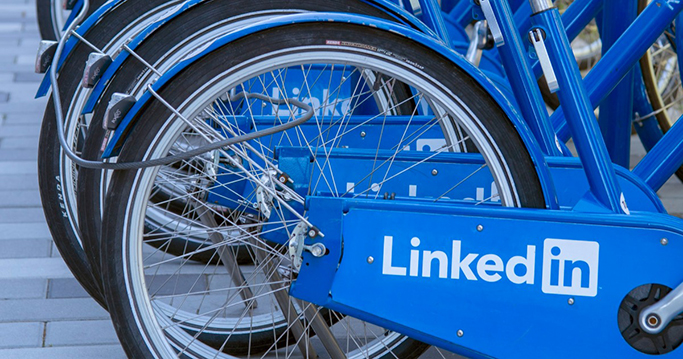 LinkedIn Stories are now available in Germany and worldwide and can make professional communication on LinkedIn more interesting in the future. The exchange with other users from the same and related industries is exactly what LinkedIn is all about. Unlike on other social networks, professional and business issues remain at the forefront – despite the platform's growth and focus on dialogue.
Stories on LinkedIn: A Stolen Concept?
LinkedIn completed the rollout of the vertical videos relatively quickly and added this popular feature to the B2B network. The stories have a maximum length of 20 seconds and are therefore five seconds longer than Instagram Stories. However, the half-life is the same at 24 hours.
A LinkedIn story is recorded directly in the mobile app. As usual, both photos and videos can be added to a story. The story feature thus becomes a central component of the redesigned LinkedIn app. Admins of LinkedIn company pages can also publish stories on behalf of the company.
LinkedIn Stories come with various stickers as well. Visually, they are very similar to Snapchat and Instagram. It is also possible to tag other profiles in LinkedIn Stories. The insights are still quite limited, as LinkedIn only shows the unique viewers for all elements of a story. It is interesting that LinkedIn shows not only the name, but also the profession and current employer if the privacy settings allow it.
Stories as a Coffee Break?
The new feature opens up new opportunities to establish business contacts and attract attention in your own industry. LinkedIn Stories can be used to share key moments from work events as well as tips and tricks for better work and for getting to know each other. This format is aimed not least at people who already know it from Instagram and Co. After all, participants can build and maintain relationships that are necessary for them to become more productive and successful.
The format is certainly a great way to have fun with friends as well. LinkedIn also writes that stories can be compared to the brief conversation in the corridor between meetings or the coffee break.
Using Stories Correctly
This is where the Handelskraft service part starts: let us take a look at how to best implement stories on Instagram. For this purpose, we summarised the findings of the Socialinsider Instagram study from October 2020, which analysed 726,000 Instagram Stories and story ads. The key learnings are:
Companies should ideally post five stories a day
Most users stop watching after three stories, but if they watch the fourth or fifth story, they usually stay until the end
52 per cent of stories are videos, which are more popular among followers than photos
Percentage-wise, video stories trigger more reactions and answers (regardless of the number of followers)
Story ads with videos have a higher click rate (0.59%) than story ads with photos (0.29%)
Our 5 Reading Tips of the Week
LinkedIn Stories starten in Deutschland: Revolutionieren Stories das B2B-Netzwerk? [futurebiz]
IG Stories Study 2020 [Socialinsider]
LinkedIn Stories für erste Nutzer ausgerollt [onlinemarketing]
Die LinkedIn Stories sind da – Neue Funktion beim Business-Netzwerk [contentmanager]
LinkedIn startet LinkedIn Stories: So geht die neue Video-Funktion [Handelsblatt]