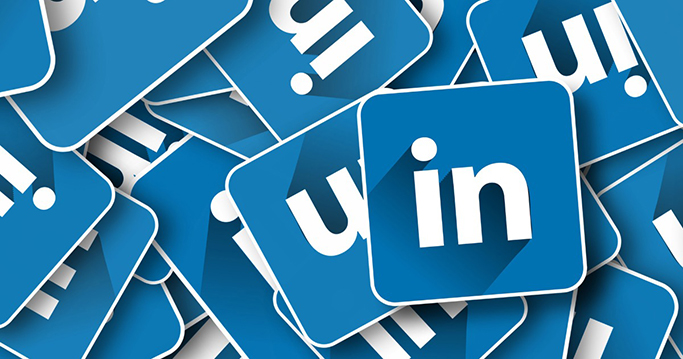 Beyond normal company pages and posting updates, LinkedIn offers a wide variety of possibilities in terms of content marketing and its potential is still often underestimated.
The social network has recently published a guide for successful content marketing in the form of a »tactical plan«, which presents various possibilities for companies to pursue their goals. It is not really surprising that LinkedIn is a promising option for reaching a relevant business target group. However, only those who know how to stage themselves on this social network benefit.
Along the lines of LinkedIn's success plan, a few examples of features that are only rarely used these days are listed below.
LinkedIn Showcase Pages
Companies can use showcase pages to highlight individual business areas or brands independently of their company page and thus address different target groups more precisely. Posting content on a showcase page can help companies reach goals such as increasing brand awareness, establishing thought leadership and improving lead generation.
However, showcase pages are not as suitable for short-term marketing campaigns. Just like on normal company pages, content can be distributed in the form of updates or sponsored content.
LinkedIn SlideShare
The SlideShare platform was acquired by LinkedIn in 2012 and allows for the exchange and archiving of presentations. Different formats can be uploaded there, for example product presentations, videos, webinar recordings or infographics.
Using the SlideShare platform can help generate leads and improve search engine rankings if relevant keywords, tags and descriptions are used.
LinkedIn Groups
In terms of functionality, LinkedIn groups can be compared to those of other social networks. They can be used specifically in content marketing: employees can join a topically relevant group or companies can found their own group.
Groups are ideal for initiating discussions on relevant industry topics and contributing one's own expertise. The main goal of LinkedIn group activity should usually be to encourage thought leadership. The focus should not be on self-promotion, but rather on giving impetus and asking interesting questions about industry topics and challenges. Only then can an exchange with potential target groups take place at eye level.
LinkedIn Articles
Publishing entire articles on LinkedIn enables companies to use the social network itself as a blog. In other words: it does not always have to be a corporate blog. By releasing topical articles that contain expert knowledge on industry trends, one's own challenges and learnings, the own expertise can once again be highlighted. The keyword is »thought leadership«.
Other marketing options on LinkedIn, such as posting and sponsoring updates on one's own company pages and using different ad formats, are already used regularly.
Therefore, testing, measuring, evaluating and optimising is the name of the game. The potential is there, companies only have to recognise and make use of it.
Our 5 Reading Tips Of The Week
LinkedIn Content Marketing Tactical Plan [LinkedIn]
So funktioniert Content-Marketing für B2B [t3n]
SEO in the Mobile Era [dotSource]
B2B-Marketing auf LinkedIn: Funktionen, die Sie kennen sollten! [B4B Schwaben]
Content Marketing Planung auf LinkedIn [Hilker Consulting]