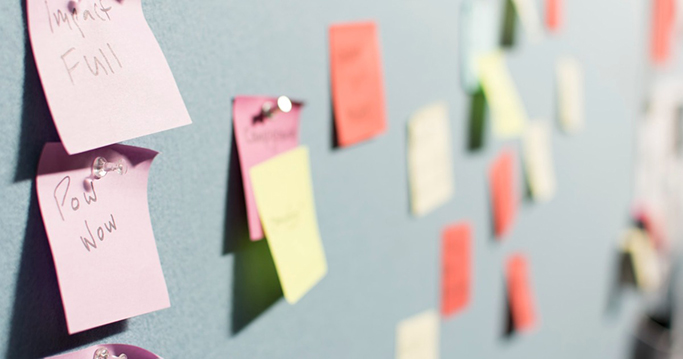 If you take a look at the charts of the world's most profitable companies, you will see that German brands are rarely found among the big players. Volkswagen or SAP are exceptions. Particularly in the tech and IT industry, US companies dominate and Asian companies have long been on the rise.
This is surprising as Germany is home to numerous first-class brands, which are mostly rooted in the German SME sector. Companies such as Herrenknecht, the global market leader in mechanised tunnelling, are the hidden champions of the German economy – long-established family-owned companies that stand for sustainability and quality. However, this alone will soon no longer be enough. What if Elon Musk starts building tunnels? B2B content marketing is the answer.
B2B vs B2C
Content marketing has long been anchored in B2C as an important strategic measure. Now it is also being discovered more and more by the B2B sector – and rightly so because business customers are waiting for it.
Strictly speaking, a B2B and a B2C content marketing concept are no different. The only difference lies in the requirements of the target groups themselves. B2B providers are now discovering content marketing for themselves, mainly because the needs of their target groups have changed.
According to the current Coma[E] B2B vs. B2C study, the annual budget for digital content marketing is significantly higher in B2C than in B2B. The B2C sector has been using content marketing to enhance its image for quite some time now, thus acquiring new customers and retaining existing customers, increasing leads as well as traffic and improving conversion rates on websites. For many B2B providers, however, the type of information management that content marketing provides is still new.
Around 60 per cent of all companies in the B2C sector are already using content marketing. In the B2B sector, it is only 47 per cent. The reason for this is not so much its relevance for the B2B sector, but rather the fact that the willingness to innovate in marketing is lower on average.
B2B Content Marketing Is More Than Just Google Ads
B2B content marketing is becoming increasingly important for the most profitable companies. By contrast, B2B performance marketing is not as much of a priority. While the most profitable companies increasingly focus on SEO (50 per cent), social media campaigns (30 per cent) or blogs (12 per cent), these companies invest significantly less in placing Google ads than less profitable companies.
Measures such as Google ads are an inappropriate communication tool in this context because they focus on short-term results. They are aimed at spontaneous decisions, not at building a relationship between customers and companies. Content marketing, however, seeks to establish a long-term and long-lasting relationship with the target group and ensure high-quality lead generation.
B2B Content Marketing: Strategies
B2B companies must be able to sell their products and services as relevant solutions to other companies. Particularly if larger sums are involved, the price has to be perceived as justifiable in advance. The added value of the product or service has to be highlighted through content in order to make the price appear reasonable.
Content with added value for potential customers tailored to their needs can create awareness of problems and position a company as a problem solver. This creates trust between target group and company, strengthens the bond and reinforces reasons to buy.
The path to making a purchase begins with a conversation starter. In this regard, successful companies rely on press releases, networking events, workshops or congresses. Targeted networking creates an absolute added value, which not only allows content to have more multiplier effects, but also initiates the conversation between company and target group. This way, content can be distributed and possibly go viral.
Using formats such as e-books or white papers, conversation starters can offer the target group great added value tailored to its needs online, which at the same time links the user's interest to new solution approaches and even to the company's commercial offer.
B2B Content Marketing: Trends
Lead Generation
Increasing brand awareness and user engagement are key objectives of content marketing. From signing up for a newsletter to downloading a white paper: ultimately, all measures are aimed at generating leads that benefit the funnel. After all, high reach and a lot of interaction are of no use if those who have the will and purchasing power to make a conversion are not addressed.
Video Content
B2B content marketing will increasingly be pushed by audiovisual formats. Many companies already use video content as a central means of communication. In B2B, this trend will continue to grow. Whether it is explanatory videos, live streams, 360-degree videos or augmented reality: visual formats impress people. Traditional corporate films barely have a chance nowadays. Companies rather communicate an experience, a feeling or a message by appealing to as many senses as possible and inspiring the user to interact.
Almost all B2B Videos (87 per cent) are watched on desktop computers and not on mobile devices. On average, B2B promotional videos are just over four minutes long and webinars are the most common format when it comes to videos with a professional context.
Emotionalisation
Although factual information is what counts most in B2B, companies will increasingly rely on an emotional approach that complements the impression of factual competence. An example of this are »thought leaders« on B2B networks such as LinkedIn, who act like influencers. The typical influencer does not only promote and market products in the areas of fashion, beauty or lifestyle, but also in B2B. It is not necessarily the high reach of profile pages and blogs that is relevant in B2B, but mainly the professional content and the influencers' areas of expertise. It is important that products and services are presented in an equally emotional and inspiring way – just like people are used to in B2C.
Our 5 Reading Tips of the Week
B2B Digital Masters Convention [dotSource]
»E-Commerce Potential in B2B« White Paper [dotSource]
So funktioniert Content-Marketing für B2B [t3n]
B2B Content Marketing: Strategien, Statistiken und 5 Trends für 2020 [suxeedo]
The Multilingual Content Marketing Strategy [Summa Linguae]