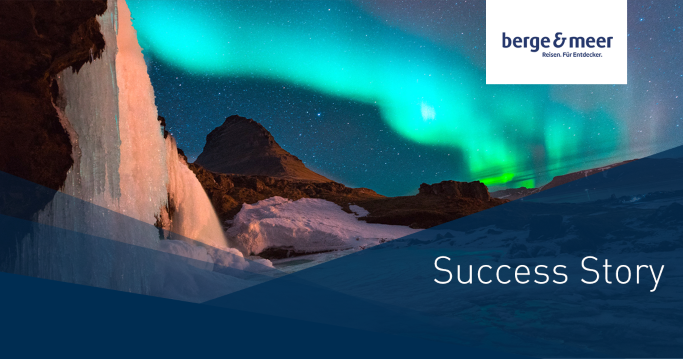 Long beaches, plunging waterfalls, high mountains, exotic weekly markets – those plagued by wanderlust are looking for their dream holiday. The direct tour operator Berge & Meer has been making customers' dream holidays come true for more than 40 years. The company from the Westerwald region offers high-quality round trips, adventure tours, combination trips and cruises all over the world.
In order to stand out from the competition with such offers, a targeted customer approach is required. Berge & Meer approached Salesforce with the request to expand and optimise its digital customer relationships. Salesforce then turned to dotSource to jointly implement Salesforce Service Cloud as the company's new customer relationship management system and Salesforce Marketing Cloud for marketing automation.
Salesforce Service Cloud: CRM for the Tourism Industry
In the battle for the attention of customers, addressing them in a targeted manner is and remains essential. This is something that tour operators need to be aware of as well. If you want to ensure a personalised customer experience, the quality and availability of customer data are of enormous importance. Berge & Meer opted for Salesforce Service Cloud as its CRM system. Before migrating to Salesforce Service Cloud, the existing data was processed and segmented.
A central data source now allows Berge & Meer's service team to retrieve relevant information at any time – not only about travellers, but also about all partners in the holiday regions.
Salesforce Service Cloud and Marketing Automation for Award-Winning E-Mail Campaigns
Salesforce Marketing Cloud makes it possible to create tailored marketing campaigns – a crucial advantage for addressing customers in a personalised manner and retaining them in the long term. This way, Berge & Meer's already excellent e-mail communication was improved even further: individual preferences are now collected through a preference centre and taken into account when creating automated mailing campaigns for specific target groups. Customers can pause the newsletter if they want to; they also receive birthday and name day mailings with tailored travel offers.
The results even impressed industry experts: in the independent »E-Mail Marketing Benchmarks 2021« study, which examined the communication of more than 5000 companies, Berge & Meer ranked first in the e-mail marketing category.
Salesforce Service Cloud and Salesforce Marketing Cloud for an Optimised Customer Journey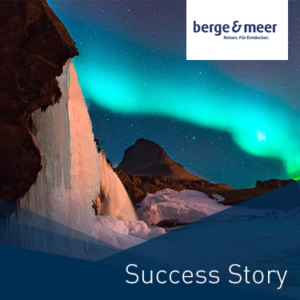 Do you want to learn more about how
Then download the brand new success story for free now!