It is no secret that digital business is crucial these days. There is no way around it: every company needs to get involved – and the time is now. Acting now is important to drive your business forward. Take a look at real-life, practical examples: success stories that are blueprints for making your processes more effective and automating workflows in order to turn a pile of raw data into valuable, high-quality data.
Our new »Best Practices« publication format shows you how to do just that. Today, we start with the best of PIM. As always, you can find the appetiser here.
Following PIM Best Practices
Whether it is consumer goods manufacturers or industrial companies, retailers or pharmacies: in our new format, we want to present informative cases to illustrate what PIM systems can do and how they are used by various companies in many different industries. Those who have analysed the market as well as selected and implemented the right PIM system benefit from product information management (PIM) as the key to successful sales.
After all, customers do not want vague phrases, they want fitting images and, above all, highly precise information about the product context they are moving in as well as about the product they are looking for, thinking of buying or should buy because it is even more suitable based on the context – be it an individual screw, an exciting book or even a huge custom-made machine.
PIM Best Practice – Real Information Instead of Vague Statements
A PIM software immediately distributes correct, complete and high-quality product data across all channels. It also ensures data quality: a modern PIM system identifies duplicates and a golden record can be created.
Data management is a complex field that goes beyond PIM systems and also includes software for assets (images, videos and texts), known as DAM, or finally opens the gates to AI and BI with master data management (MDM) software.
PIM Best Practice – Smart Data for Successful Entrepreneurs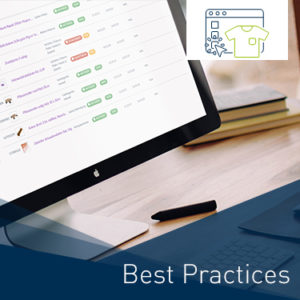 Find out in our new »PIM Best Practices« publication how Analytik Jena, Cornelsen and Heidelberger Druckmaschinen AG have met these user expectations by finding and implementing PIM systems that suit their businesses – those solutions and processes that not only improve the digital experience for customers but for all users by reducing manual effort and increasing productivity, traffic as well as sales.

As different as the industries and systems are, as uniform is the quintessence for digital success. This is because concise, digitally available information is a must in commerce today – whether it is B2C, B2B or even B2B2C.
Get the quick win for digital success, learn from others and start with the »Product Information Management (PIM)« Best Practices: Efficient Product Information Management Leads to Success.