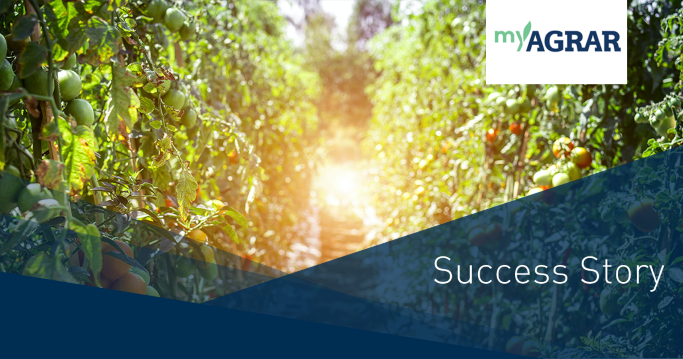 To this day, farmers have their hands full in early spring – rather in February than in March – because they need to cultivate their fields. In order to get everything they need for a good harvest year, more and more of them are focusing on online shopping. myAGRAR is one of the leading online shops for agricultural products and took the seasonal fluctuations into account when it successfully migrated its own online shop within a short period of time between the Christmas season and the start of the season in February 2021. Thanks to the new multi-client platform, the company has significant growth potential.
Migration to Magento 2: Multi-Client Platform for the Corporate Network
myAGRAR is an online shop for professional farmers and private customers based in Ratzeburg, Schleswig-Holstein. The company is part of the tradition-steeped ATR Landhandel group, which has shaped agricultural trade in Northern and Eastern Germany as well as in Denmark and Poland for around 100 years. In 2017, myAGRAR was created as a brand that is part of the corporate network but operates like a start-up.
Future-oriented e-commerce reaches a target group that wants to benefit from the same advantages in everyday working life that it has long been used to in private life – especially in rural areas. Besides high-quality seeds, myAGRAR's product range also includes animal feed, agricultural technology and fertilisers.
Migration to Magento 2: Just as Growth-Oriented as Customer-Oriented
With a growing customer base and increasing orders, the existing Oxid e-commerce system, which had been implemented in 2017, quickly reached its limits. myAGRAR approached dotSource with the request to find a shop system that would take the company's goals and characteristics into account.
The two companies know and appreciate each other; they have already successfully selected and implemented a customer relationship management system and a new marketing automation solution together.
During the system evaluation, Magento emerged as the most suitable solution: with Magento 2.4 by Adobe, myAGRAR opted for an enterprise shop system with multi-client capability so that it would also be possible to create an online shop for the parent company ATR Landhandel in the future.
Migration to Magento 2: Looking to the Future with Version 2.4
Time management was one of the biggest challenges of the project. In traditional B2C business, replacing an existing e-commerce system during the Christmas season would be a huge risk. In agricultural trade, however, seasonal business starts in February when seeds, for example, are in high demand.
Accordingly, the entire project was planned meticulously: in addition to a migration roadmap, an MVP of the new shop was already created in summer 2020. It featured a unique system architecture, which is described in more detail in the success story.
Migration to Magento 2: Data Exchange under Time Pressure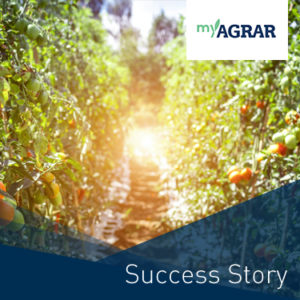 Thanks to the excellent cooperation between myAGRAR and dotSource, the new online shop went live on schedule. myAGRAR now benefits from a modern and flexible multi-client system that will also play a role in the corporate network.
Extensive features were developed and connected. More information can be found in the success story – along with details on the system architecture and the hosting with Microsoft Azure. The new online shop not only had to be growth-oriented and powerful, but also user-friendly. That is why the project was complemented by digital marketing and UX measures.
Being a farmer is still extremely challenging. However, thanks to innovative, digitalised solutions such as myAGRAR's new online shop, the industry benefits from time savings.
Curious? The entire success story can be downloaded for free here.