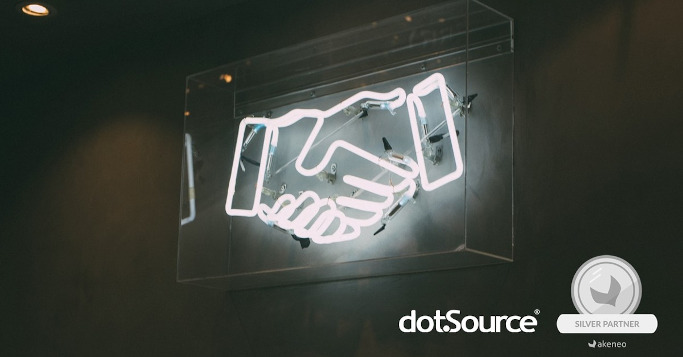 Returns are a vexed subject – from several perspectives. They do not increase customer satisfaction, they do not boost online retailers' sales and they certainly do not improve the carbon footprint of companies. With the PIM system of our partner Akeneo, you can tackle these three aspects – with little effort, but big impact!
Returns: The Number One Issue in the Retail Sector
Each returned parcel costs retailers 20 euros on average. In 2019, returns caused 238,000 tons of CO2 in Germany alone. 50 per cent of products returned in the fashion industry do not have the right size or fit.
Considering that half of all online orders in this industry are returned, this presents a huge problem. However, there is a solution to keep financial losses and CO2 emissions to a minimum: Akeneo's PIM system.
Minimising Returns with the Right PIM System
Since 2018, we and our clients have been relying on our French partner Akeneo. We are all the more pleased that we have been able to take our cooperation to the next level with the Silver partnership. A close partnership is extremely important for successfully designing digital customer relations. We have been enjoying this experience for 15 years. Our client Sonderpreis Baumarkt can confirm this as well. The company is already successfully using Akeneo PIM.
By integrating the PIM system Akeneo Enterprise Edition and connecting the first onboarder cloud solution worldwide, Sonderpreis Baumarkt has
made internal processes more efficient
created added value for all user groups involved
enormously reduced sources of error
increased data quality and improved the user experience in all areas
This is exactly what makes the difference: those who have valid data can also provide customers with the right information – information that minimises the risk of returns from the outset.
This makes it all the more important to provide shop visitors with correct and up-to-date data. Another use case, which is featured on the blog of our partner Akeneo, shows how crucial it is to have the right PIM system.
Reducing the Risk of Returns with Data Intelligence
The use case is about an online shop for shoes. Through data intelligence, the online shop found out why the return rate was particularly high for a certain shoe model: too often, the shoe was simply too narrow.
Based on user feedback as to why the shoe was returned so frequently, an attribute was added to the PIM system: »fit width«. With the easy handling of the Akeneo interface and helpful features such as mass processing, it was possible to update the online shop very efficiently. The result: the return rates as well as the environmental impact decreased, the user satisfaction increased.
A small move with big impact. However, this is only possible if data is of good quality. Regardless of whether it is about integrating sustainability into your business model or working in a truly data-driven manner and taking advantage of all the opportunities offered by big data, AI and BI: the basis must be right in the first place – and the basis is a reliable PIM system that
suits the company and
allows you to quickly implement your data-driven decisions,
for example to add relevant product data to entire product catalogues with just a few clicks
As an Akeneo Silver Partner, we have extensive know-how and are able to think outside the much-cited box. All our services can be found here.
Our 5 Reading Tips of the Week
In Deutschland wird jedes sechste Paket zur Retoure [Forschung-und-Wissen.de]
Megatrend Nachhaltigkeit: Mit dieser einfachen Maßnahme verlieren Sie nicht den Anschluss [Akeneo]
Onboarding Product Information from Suppliers [Akeneo]
Sonderpreis Baumarkt Success Story [dotSource]
Better Product Data: 3 Tips for Improving Data Quality [Zoovu]