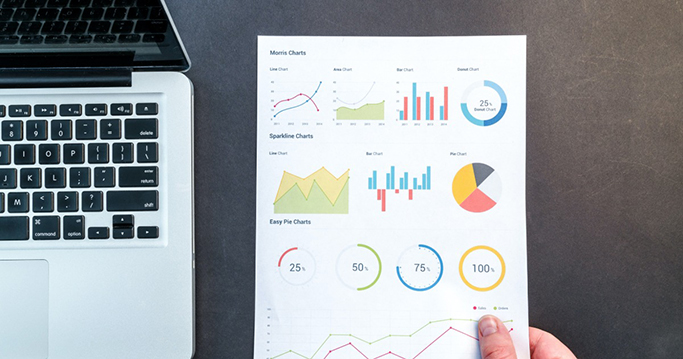 Google has released a new version of its analytics tool: Google Analytics v4. Thanks to artificial intelligence, it can be used in a more privacy-friendly way and compensate for the absence of cookies in the future. In addition, web and app merge in cross-device tracking. The new version has been online since the 14th of October. Do you want to know how good it really is and what other features the new version has to offer? Find out more in our reading tips of the week.
Google Analytics v4: The More User-Friendly Version
For its measurements, Google Analytics v4 focuses on the user instead of on devices or platforms used as before. For this purpose, Google creates various profiles that are based on several identificators, including Google Signals, which is currently in the beta phase. These profiles establish cross-device tracking for which Google, in turn, uses data that is shared when users have allowed personalised advertising in their Google account.
For Google Analytics users, this does not result in personalised user profiles, but statistics on user groups. Google itself, however, should have access to the personal data because of the account settings. As an example, the technology company explains that Google Analytics can see where a customer first came across a shop, i.e. whether it was an advertisement, and also whether further interactions followed, for example the installation of an app or purchases.
Google Analytics v4 has also seen some visual changes. Dashboards, data overviews and diagrams look much more intuitive than before. This also makes them more attractive for beginners. The use of BigQuery is equally attractive, even in the free Google Analytics version.
Google Analytics v4: Ready for the Post-Cookie World
Google wants to get rid of third-party cookies. By the end of next year, they will no longer be supported in Google Chrome. In order to provide marketers with valid data nevertheless, Google relies on machine learning. Non-personal information, such as device, time and type of interaction, is to be combined and derived here as well. Google calls this modelling.
In the future, those who use Google Analytics will also be able to decide how user data is collected and used, i.e. to what extent an advertisement is based on analysis data. This will help to deal with future user expectations, legal changes and technological standards for data protection.
Thanks to artificial intelligence, Google Analytics will also be able to inform users as soon as trends become apparent that are worthwhile for advertisers to respond to, for example new products for which there is increasing demand. Predictions about customer behaviour will also be better. The artificial intelligence calculates different values, such as the likelihood of customers leaving the shop or the potential turnover that could be generated with a certain customer group.
Google Analytics is currently still in the beta phase, but is constantly being expanded with new features. What kind of features? We will keep you posted.
Our 5 Reading Tips of the Week
Google Analytics 4 Property: Die nächste Generation von GA [lunapark]
Google launcht neue Analytics-Version für besseres Nutzertracking [onlinehändler-news]
Google Analytics 4 soll dank KI Datenschutz-freundlicher einsetzbar sein [heise]
Google Analytics 4 [demirjasarevic]
Google Analytics 4 – die wichtigsten Infos zur Zukunft der Webanalyse [monobunt]