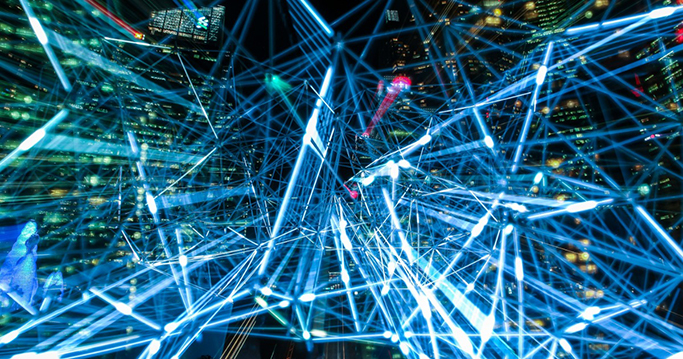 The outcry was enormous: the »smartphone« bank N26 experienced a data breach and its employees had access to sensitive transaction data. There are many ways to prevent such breaches. Besides the structuring and classification of data, it is mainly about full control over data across all domains: multi-domain management.
Workflows, for example, can help in this regard to better structure processes and to promptly delete data that is not necessary or no longer permitted – and they can also help companies that already comply with the GDPR. After all, even 61 per cent of these companies collect more customer data than necessary.
Banks Also Need to Offer a Customer Experience
In addition to data security, many banks also want to better serve their customers digitally – especially in these times. Customer experience is the keyword here: in 2018, a whopping 74 per cent of banking executives in Northern America already stated that customer experience was their top strategic priority.
To achieve this, however, existing data must first be consolidated and cleansed using a central system or system of record. According to Forrester Research, up to 80 per cent of all customer enquiries are made via call centres, which are then transferred to a number of separate, unconnected IT systems. However, separate systems cost a lot of money and are inefficient. What is required is a »golden record«.
Just like many other industries that work intensively with customer data, banks are deeply engaged in the digitisation and digital transformation of many business processes. A CRM system is usually the first solution when it comes to digitising and, above all, transforming customer data, relationships and the processes involved.
Customer Relationship Management Requires Master Data Management
CRM and MDM systems are not mutually exclusive. While the main strength of CRM systems lies in managing customer relationships, both in terms of preparing offers from a sales perspective and managing customer communication from a marketing perspective, MDM systems focus more on data management and provide CRM systems with valid customer and product data.
Role Model for Customer Success: Stibo Systems & Salesforce
The system provider Stibo Systems leads the way here with its MDM software STEP and provides a seamless integration option to an existing Salesforce CRM system with the software product CMDM for Salesforce. STEP offers key data management capabilities such as real-time contact data validation, deduplication, in-app master data management, ongoing data monitoring as well as enrichment with Dun & Bradstreet data for Salesforce.
The deduplication or creation of golden records and prevention of data duplicates takes place directly at the entry point. This ensures that data within Salesforce is always clean and reliable.
In the end, STEP mainly protects against bad data by doing so – and everyone knows: bad data is worse than no data at all. It creates misleading, incomplete and confusing information and is one of the three main reasons why projects fail. STEP does the exact opposite: it provides a unified and consistent view of customers that is verified, accurate and complete. After all, excellent customer relationships start with excellent data.
Our 5 Reading Tips of the Week
»Product Information Management (PIM)« Best Practices [dotSource]
Tech Talk with an All-Rounder: Tech-telmechtel with PIM and MDM [Handelskraft]
6 Principles for Great Customer Data Management [Segment]
8 Ways to Effectively Manage and Protect Your Customer Data [Zendesk]
Why Building a Customer Database Is Good for Business [Xero]