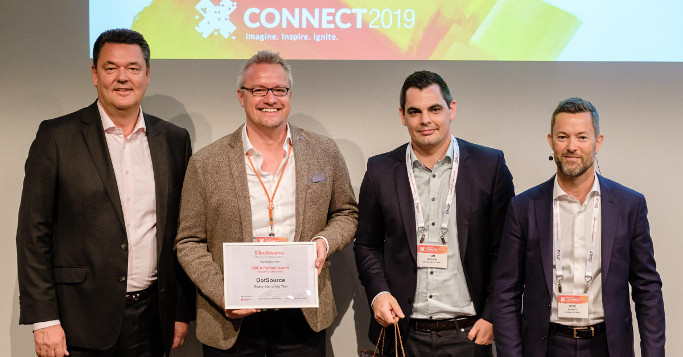 Digital business is people business. And if you want to be successful in digital business, you need people around you who share the spirit, who (gladly) do a good job, who are open to ideas and new ways. These people, who develop and design for other people, include not only a company's employees but also strong and trustworthy partners, without whom the sustainable creation of digital customer relations wouldn't be possible. We feel this every day and are all the more pleased that we have not just been able to expand our partner network in recent years, but also that our partners appreciate the cooperation with us. Just like the MDM solutions specialist StiboSystems, which distinguished us as the »Rising Star of the Year«. Thank you, StiboSystems. We're still blown away.

A partner for mutual success
StiboSystems is a world leader in business-first master data management solutions. When it comes to master data management, i.e. the efficient combination of product, customer, supplier, and other company data, industry leaders have for years relied on the software of the traditional company from Denmark.
dotSource and StiboSystems began their partnership in 2016. In March this year, we signalled more intensive cooperation. As part of a midmarket offensive, dotSource has become one of the very first channel sales partners able to support medium-sized companies with forward-looking Stibo cloud software.
» Our midmarket offensive fits dotSource's target group perfectly. With the digital experts from Jena, Germany, we have an experienced, competent partner who understands the needs of medium-sized companies and knows their requirements for a solution for efficient master data management. For example, if desired, they can integrate MDM solutions with CMS and CRM systems such as Adobe or Salesforce and offer them as a complete service. Therefore, from our point of view, it was a logical step to start the offensive with them as a channel sales partner. «
Jan Richter, Alliance Sales Executive at StiboSystems.
Partner of the Year Awards 2019
On the occasion of further development, we welcome StiboSystems in March to Jena at our headquarters. But we didn't wait long to reunite. At the 2019 Handelskraft Conference in Frankfurt, Sven Bullmann, Head of Pre-Sales Engineering DACH at StiboSystems, showed what MDM stands for, why MDM is needed and how companies manage to efficiently combine master data. As a best practice for »Thinking ahead with MDM «, the session title, the success of cosmetics giant RITUALS served as a best practice.
Less than two months later we met with Stibo again. This time in Copenhagen at »Stibo Connect« 2019. For the first time, Stibo's in-house conference took place over three days. The »Alliance Meeting« on the third day of Connect, including the »Partner of the Year Awards« ceremony, was introduced by Stibo exclusively for its partners. And there awaited us a crowning conclusion, in the truest sense of the word.
We're incredibly proud that we've been awarded the »Rising Star of the Year« award and see this honour not only as a confirmation but above all as a motivation to pursue our vision further: design digital customer relations.
Thank you StiboSystems for the award, the more than a successful event and the trusted, inspiring partnership.
Learn more about StiboSystems here.
A future of success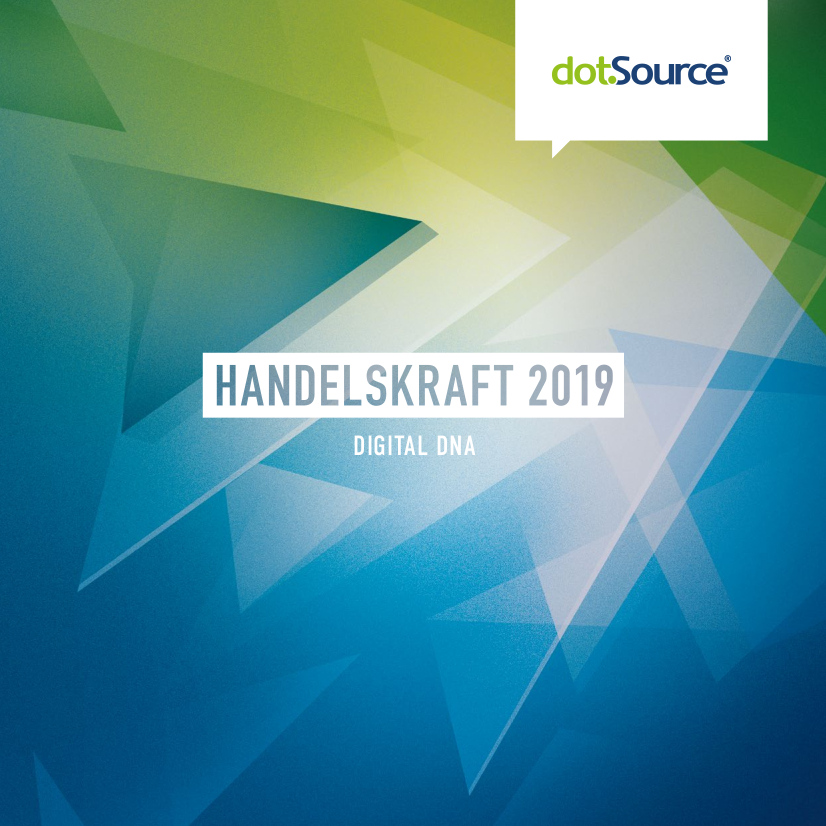 What's the key to being successful in business? Looking out for trends and seeing how to fit them into your business model. With the 2019 Trend Book, Digital DNA, we've identified several areas where companies have and will benefit by changing their strategies. The most important thing is keeping customers at the centre of every decision. The best decision you can make? Digitise everything. The trend book is available for free here and available to download now!