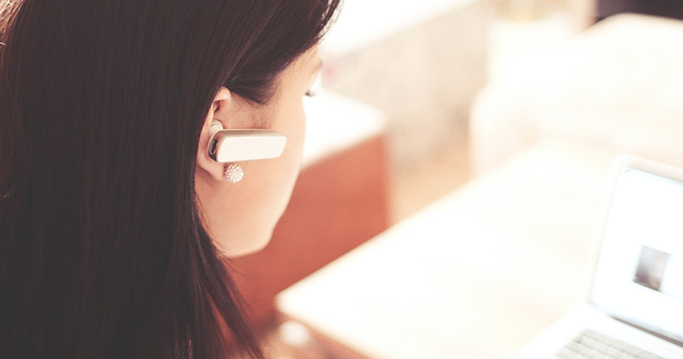 Maintaining customer relationships is a must. Companies must know their customers. They must know them very well. Therefore, it is all the more important that solutions that help companies to fulfil their duty are developed further. Because of new digital possibilities, systems are subject to constant change. Legal requirements also play a role. Today's reading tips of the week show what insights have emerged from the CRM trends we presented at the beginning of the year.
CRM Trend: Hyper-Personalisation
Personalisation is actually old hat, but hyper-personalisation basically reinvents it, as it no longer simply presents a product that could be of interest to the user. Instead, the goal is to find the right channel and the right moment in real time in order to offer the user personalised product recommendations at the right price.
Thanks to constantly changing touchpoints and more and more customer data, this is no longer a dream of the future. However, the implementation is not that easy either. The CRM has to be very flexible so that it can constantly be adapted to different users. It is also necessary to determine the relevance of products and services for individual users as accurately as possible. After all, the recommendation should appear at just the right moment.
To achieve this, an ongoing product affinity analysis is necessary, ideally in combination with machine learning to be able to make reliable statements about future preferences. Ultimately, however, there is probably no way around hyper-personalisation because the relevance of an offer, due to the large number of marketing messages that users are bombarded with, will be the decisive factor – besides appropriate emotionalisation and successful storytelling.
CRM Trend: Data Protection & Consent Management
When the GDPR came into force in 2018, it had already been haunting the business world for several months.
The GDPR has changed a lot, particularly in terms of CRM: personal data has to be processed continuously and this is no longer as easy as it used to be.
Since the consent of the people concerned is required and the data may only be used for the purpose stated in the consent form, comprehensive and effective consent management is necessary.
However, it pays off because the data from the CRM system can be used for efficient marketing. Personalised marketing is more effective and therefore offers a better return on investment. This means that the data gained from consent management has its price, but is also very valuable. By the way: customer data can also be used for machine learning – without the need for consent, but of course only in anonymised form.
CRM Trend: Own Your Data!
Based on the first two CRM trends, it quickly becomes clear that data-driven CRM will dominate the coming years. However, this is countered by another trend that presents companies with new challenges when it comes to efficiently maintaining and using customer data: the platform economy. Platforms such as Amazon, eBay, Airbnb or Verivox are increasingly dominating e-commerce.
This means that companies are no longer in direct contact with their customers. Instead, they have to win them over on the platform – every time anew. As a result, the platforms benefit from the customer data, but not the companies themselves.
A possible solution is the »customer data platform«, also known as CDP. This platform combines all customer data from all internal company sources and makes it available for all channels. This way, online and offline data, which are still too often handled separately in many companies, are brought together.
All trends aside: it is a fact that good customer relationship management does not work without the right systems and solutions. Demands are increasing, and so are the technologies that respond to them. The same is true for channels and touchpoints – and for data anyway.
Our 5 Reading Tips of the Week
20 innovative CRM trends for 2021 to pay attention to [piesync]
»Selecting Customer Relationship Management Software« White Paper [dotSource]
Die großen CRM-Trends für 2020 [Marketing-Börse]
11 CRM Trends for 2020/2021: Top Predictions to Watch Out For [FinancesOnline]
Customer Relationship Management Trends to Watch for in 2020 [Salesforce]