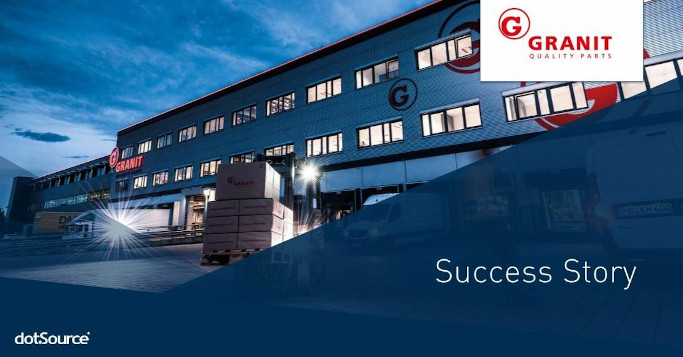 Personalisation – buzzword, trend, obsession. Whatever you want to call it: there is no way around personalisation for brands, retailers and manufacturers if they do not only want to be part of the battle for customer attention and loyalty, but also want to be at its forefront. And every step forward also brings new challenges. For example, it is one of these challenges that a targeted and individual customer approach must not be one-way traffic. Companies have to think and act in a cross-channel manner. Their customers have been doing this for a long time. Efficient marketing campaigns are required. The GRANIT PARTS Success Story shows what these campaigns should look like and how companies actually manage to keep up with the competition.
Personalisation as a Service at GRANIT PARTS
The wholesaler GRANIT PARTS offers original and identical parts for agricultural machinery, gardening tools and construction machinery specialist dealers throughout Europe. Nearly 39,000 specialist dealers from B2C and B2B trust in the products and services of GRANIT PARTS.
For its marketing activities, GRANIT PARTS already relied on Salesforce Marketing Cloud. True to the slogan "Taking one step forward", the further development of the existing marketing toolset was part of the agenda in order to be able to further expand and manage marketing campaigns for itself and cooperation partners of Fricke Group.
dotSource initially provided support services and further developed the marketing automation system together with GRANIT PARTS. This included:
the migration from Salesforce Classic Content to Content Builder
state-of-the-art design adjustments
the use of more dynamic newsletter content
the creation of a new data structure
Personalisation Now and in the Future
Thanks to the adjustments and further developments made during the project, GRANIT PARTS is not only able to supply industrial customers with newsletters itself, but can also offer other Fricke Group divisions the opportunity to:
conduct targeted e-mail marketing
keep track of customer and user data at all times
set the course for further optimisation measures
Besides personalised trigger campaigns, reactivation campaigns, for example, are intended to turn inactive contacts back into active customers in the future.
The GRANIT PARTS Success Story shows that customer focus as an inherent part of the corporate strategy is the key to effective and future-proof marketing campaigns and thus essential to successful customer relationship management.
With the further development of its marketing tools, GRANIT PARTS has taken the next step towards next-level personalisation in order to master the balancing act between expectations and fulfilling them as well as to prepare itself for new customer demands and technological progress.
Personalisation: Best Practice Details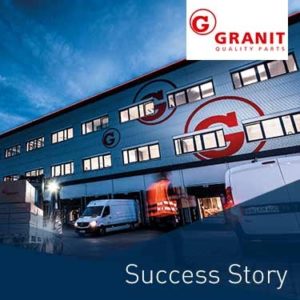 Find out in the GRANIT PARTS Success Story how the project team managed to respond quickly and flexibly to new challenges and which measures it used to adapt the existing solution to the requirements and goals of the company on the one hand and to the demands of all users – employees, partners and (potential) customers – on the other hand.