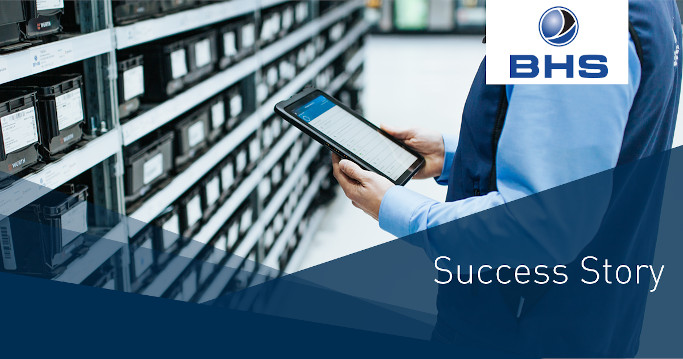 Weiherhammer is located in the Upper Palatinate region. There, an ironworks was founded – as was the case in many places at the beginning of the 18th century. This ironworks has grown into a globally operating company: BHS Corrugated Maschinen- und Anlagenbau GmbH. It maintains a wide range of products and services, encompassing development and production, installation and maintenance as well as a variety of innovative service solutions in the areas of corrugating rolls, individual machines, corrugators, Industry 4.0 and the integration of digital printing into corrugated board production.
The change towards a digital corporate culture is of key importance to BHS Corrugated and the company is investing accordingly. dotSource already supported the Bavarian company in setting up the iCorr® shop, an innovative B2B e-commerce platform. In another project, which is the subject of this success story, the focus was on intelligent interface management to improve the data exchange between different areas of the SAP system landscape.
Cloud Business Is Hybrid Business: Connecting On-Premise ERP with the Cloud
BHS Corrugated works with an ERP solution from SAP and has an on-premise licence. Other areas of the company's system landscape, however, are already cloud-based. In order to enable seamless data exchange between the solutions, an interface management concept had to be created and implemented. After an evaluation phase, dotSource took over exactly this task using a »middleware« to ensure security-critical data exchange by building a bridge across the firewalls.
With SAP Cloud Platform Integration (SAP CPI) Suite, interfaces can be developed and a large portfolio can be used. Accordingly, SAP Cloud Platform Integration is a key component of the future-oriented system architecture and its benefits go beyond the connection of the on-premise ERP solution and cloud systems.
Taking Advantage of Cloud Benefits and the API Portfolio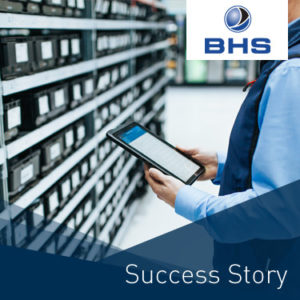 BHS Corrugated is digitalising its sales and service processes at a great pace and is working closely with dotSource to do so: SAP Cloud Platform Integration Suite ensures seamless data exchange between the ERP system and other solutions in compliance with data protection regulations, the B2B platform named iCorr® Business Automation offers customers innovative e-commerce experiences.


Curious? More details on SAP CPI can be found in our new success story featuring the mechanical and plant engineering company BHS Corrugated.