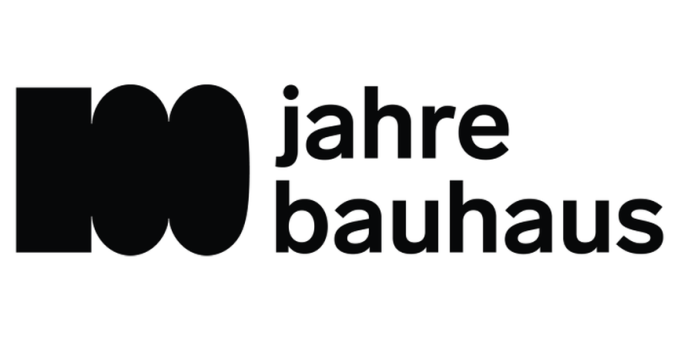 Walter Gropius is a German architect, designer, and founder of Bauhaus. This is what's in every dictionary. But Gropius is more than a historical figure; he's an icon, a brand, an influencer. His name is still synonymous with pioneering architecture and the best design. We're taking the 100th anniversary of Bauhaus as an opportunity to ask an important question: What can digital businesses learn from Bauhaus and its masters of the time?
100 years of Bauhaus and digital business: Making teams (more) successful
The myth of the Bauhaus, thanks to Gropius that something better than possible had been created, will be tangled up in this jubilee year. A new biography works on hundreds of pages not just on Gropius' character, but also on technical defects. It becomes clear that he was brilliant at selling himself and his cause. For example, Gropius once broke off from studying architecture because he couldn't draw and didn't practice. Without his close associates, such as the architect Adolf Meyer, the Gropius office would probably never have been granted building permits later.
Despite his own shortcomings, or perhaps because of this, the Bauhaus Manifesto of 1919, signed by him as director, emphasises that a good team should be placed above an individual genius. At Bauhaus, students wanted to be involved in concrete assignments at an early stage. For example, large parts of the interior of today's world-famous Haus am Horn in Weimar, Germany, are student works, such as the nursery elements of Alma Siedhoff-Buscher. In his lectures and speeches at Bauhaus, Gropius, again and again, emphasised the spirit of a community as the basis of artistic success.
In a sense, this is similar in digital business. Startups, digital agencies, and large software companies benefit from good teamwork and ongoing training. Each job description emphasises flat hierarchies, work students/interns are not only included, of course but also paid for their work. The fact that women and men were allowed to study at Bauhaus on an equal footing was revolutionary 100 years ago and is still regarded by art historians as the driving force behind the innovations that have been created at Bauhaus. And in digital business? Here, women often do at least as well in once male-dominated industries.
100 years of Bauhaus and digital business: Agility is key
In 1925, six years after its founding in Weimar, the art school moved to Dessau, Germany, because it became increasingly uncomfortable for those studying in Weimar. In Dessau in 1928 Gropius handed over the management to Hannes Meyer, a Swiss colleague. Meyer had worked as a mason and stonemason before becoming an architect and city planner. His career went well with the ideal formulated in the Bauhaus Manifesto; artists, designers, and architects should master a practical craft before plunging into planning and design. In his two years as a Bauhaus director, Hannes Meyer mainly wrote practical project work and organisation in project teams.
What was revolutionary at the time is nowadays considered to be iterative under the slogan of agile management – a large project being subdivided into intermediate steps – and incremental procedure – retrospectives regularly recapitulate progress and suggestions for improvement – more and more.
At the time, Hannes Meyer also tried to return the Bauhaus to social design and housing. The houses and things designed at Bauhaus shouldn't just be accessible to a wealthy upper class, Gropius said. Meyer wanted to make good design and good architecture accessible to everyone.
Meyer described himself as a communist; few in positions of power in digital businesses would say such a thing nowadays. But what else can the industry learn from Meyer on the occasion with 100 years Bauhaus? The idea that good user experience design is inclusive, not exclusive.
That a digital project must work for a large target group if it is to succeed. More than ever before, questions about accessibility, accessibility, and customer-centricity in the digital economy are all about customisation. Because the doers of digital transformation are not just a few well-heeled people, but all of us, everywhere in the world.
At the beginning of every design process is the need to learn about the later users, collect data and evaluate, so as to define the target group.
The fact that creativity and mass fitness are not antipodes leads us to the third point.
100 years of Bauhaus and digital business: Form follows function
The third and final director of Bauhaus was the most famous architect, at least from a contemporary perspective. Ludwig Mies van der Rohe. He led the art school from 1930 until its final closure by the Nazis in 1933 and fled with the art school in 1932 from Dessau to Berlin.
When he became the director of Bauhaus, he had astonished the architectural world with Weissenhofsiedlung, the Barcelona Pavilion, Tugendhat house, and his furniture designs for decades. Unlike Gropius, van der Rohe was also a gifted illustrator who could put the most ornate on paper but didn't want to put it on paper. Because »less is more« and »form follows function« are two design principles that are associated with van der Rohe – and that shape the design processes even today, even in digital user experience design. Interestingly enough, websites, apps and software systems have become one with the years and user data: simpler and more intuitive to use.
This triumph of the tidy is far from over. Especially in the backend areas of many applications, this trend has recently emerged as a trend: They disappear. Respectively, they merge with the frontend – for example, WYSIWYG editing (what you see what you get) is on everyone's minds in terms of content management systems. And so you get to be able to code less and less often to work in digital business.
But wait. How was it 100 years ago at Bauhaus with carpentry, painting, weaving, with learning practical basics before planning and designing? A bit of coding potential can't, according to the Bauhaus, hurt any digital native.
Curious to know what makes design good in the digital age? We can help you figure implement it in your own projects! We're based less 15 miles away from the original Bauhaus and have a talented team of design and UX/UI experts. Want to learn more? Then take a look at our design page full of references and info and get in touch!