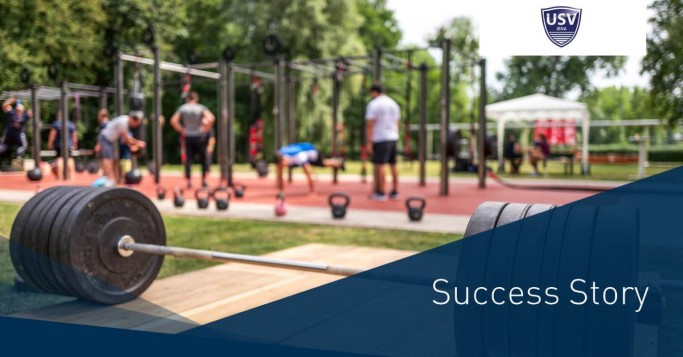 Who says that data is only the new oil in e-commerce and that excellent service only makes a crucial difference in digital business? In other areas of life and business, users can benefit from modern and powerful CRM software as well, for example when managing members in large sports clubs. Digital networking also makes a difference when it comes to
• contacting club members
• improving collaboration between voluntary and full-time employees
• making processes easier and more efficient
USV Jena e. V.: Next-Level Membership Management with Salesforce Sales Cloud
As the largest multi-discipline club in Thuringia, Universitätssportverein Jena e. V. not only organises university sports for 23,000 students at Friedrich Schiller University Jena, but also for more than 3,100 active club members.
Whether it is traditional ball sports such as volleyball and basketball, martial arts such as judo and jujitsu or trendy sports such as Ultimate Frisbee and Jugger: in a total of 29 departments, every sports enthusiast is sure to find what they are looking for.
However, this variety also presents the club with enormous challenges when it comes to the management of club members, communication between the departments and the office staff as well as the accounting and dunning process. The digital membership management based on Salesforce Sales Cloud now ensures more efficient processes in many areas.
USV Jena e. V.: Satisfied Members and Optimised Processes with Salesforce Sales Cloud
Download the USV Jena e. V. Success Story for Free Now!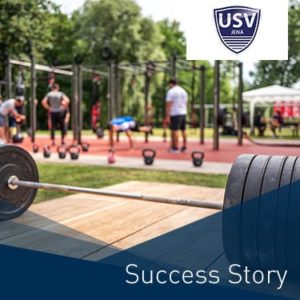 Do you want to learn more about the digital membership management of USV Jena e. V.? Then fill out the form below to download the brand new success story for free.