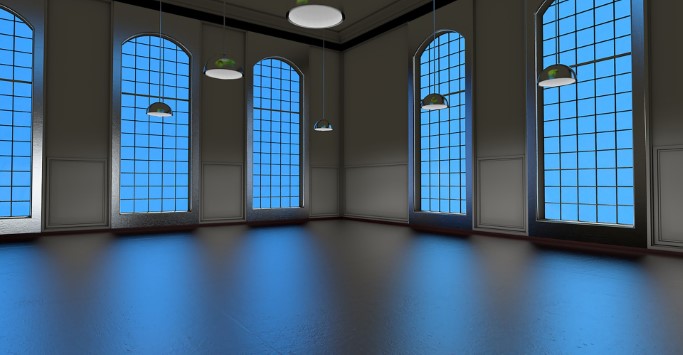 The first two weeks of the new year are over. Enough time to develop first business ideas, set the first goals for the year and have the most important digital trends on the radar. In digital business, everyone is aware of the fact that (tech) trends alone cannot create innovation. A clear symbiosis between humankind, space and technology is THE success strategy par excellence.
In the first part of our double feature, we showed which strategic trends in 2020 have a clear human-centred focus according to Gartner. In this second part, we will focus on the trends that have a major influence on the spaces and environments where technology and humankind meet.
However, it should be noted that these two types of trends should under no circumstances be considered separately. Each company has to find its perfect mix that suits the company best in order to keep growing.
Tech Trends 2020 – Using Spaces Intelligently
1. Empowered edge or edge computing
This term that Gartner already coined last year describes a computer topology in which information processing and content capture and provision will take place closer to endpoints. Traffic and processing thus remain local. The goal is to reduce latency.
Edge computing plays an important role because latency is decisive to the correct operation of the Internet of Things and because the number of networked devices will increase exponentially in the years to come. Of course, other cutting-edge technologies such as 5G can also benefit from it. According to the market research firm Gartner, more than 20 times as many smart devices could be located on the edge of the network than in conventional IT roles by 2023. This scenario raises the following questions:
Is your IT landscape agile enough to quickly react to these changes?
2. Distributed Cloud
After hybrid cloud and multi cloud comes distributed cloud! According to Gartner, companies now have to target data centres. Up to now, data centres have been located in the physical centres of cloud providers. However, the trend is that data centres can be relocated anywhere without the provider losing control.
This development would make it possible to solve latency problems and regulatory challenges. Furthermore, companies could use the advantages of public cloud in their private local cloud.
How future-proof is your cloud strategy?
3. Autonomous Things
Our environment will be increasingly full of autonomous things like drones or robots. With the help of artificial intelligence, they have the task of freeing humans from mechanical stress and – in certain situations – taking over complicated tasks or going to places that are too risky for a human being. For the future, Gartner ensures that these intelligent machines do not replace the human brain and work better with concrete and clearly defined tasks. Moreover, they will also be used in swarms rather than individually.
How can you train your digital intelligence and make good use of it?
4. Practical blockchain
Even though blockchain technology is becoming increasingly important and more and more financial service providers, companies and governments are interested in it, with some even beginning to implement this technology beyond bitcoins, it still lacks experts, standards and legal certainty.
Enterprise blockchains nowadays follow a practical approach and only implement some of the elements of an entire blockchain. According to Gartner, the blockchain will be fully scalable by 2023.
In this future scenario, the real blockchain or »blockchain complete« will have the potential to transform industries because complementary technologies such as AI and IoT will be integrated into the blockchain over time. This way, machines turn into participants which can exchange a large number of assets – from money to real estate. Gartner for example imagines a future in which cars can negotiate insurance prices directly with the insurance company – based on the data of its sensors and without human support.
Have you already found out to what extent the blockchain can support your business?
5. AI Security
Evolving technologies such as hyper automation and autonomous things provide transformation opportunities for the working and business world, but they also create new security flaws. In this context, IT teams have to face these challenges and understand how AI will affect security.
According to Gartner, AI security has three key perspectives which each company should have under control:
Protecting AI-supported systems: AI training data, training pipelines and ML models
Using AI to improve security defence: uncovering attacks and automation of cyber security processes
Anticipating AI abuse by attackers: recognising attacks and defending oneself against them
How impenetrable are your systems?
Tech Trends 2020 – Connections Will Make It Work
As you have seen in this second part of our double feature, technology has a huge influence on the environments we live and move in. However, one thing is clear: the ten most important strategic technologies for 2020 have to be considered holistically.
Executives and IT experts are thus obliged to choose the best possible combination of these trends (human-centred and in terms of spatial effectiveness) in order to create business opportunities and drive innovations forward. Companies that manage to implement these tech trends in their business processes and find responses to all these questions will end up at the very top.
Our 5 Reading Tips Of The Week
Life on the edge: A new world for data [Computerweekly]
Was ist eine Distributed Cloud? [CloudComputing-Insider]

Erste Blockchain für den Weinhandel von SAP und EY [CIO]
Swarm Bot Series Part Two: Real Use Cases for Swarm Robotics Applications [IoT for all]
KI in der Cybersicherheit: Warum eine Größe nicht für alle passt [IT-Daily.net]