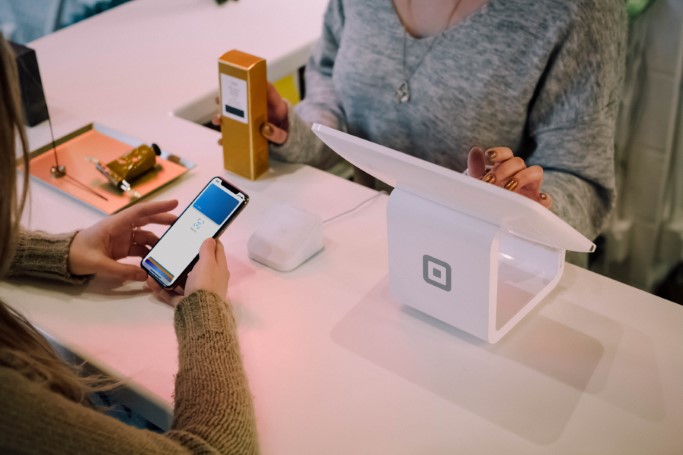 Future shopping experiences blend the offline and online worlds. A study by EHI proves that omnichannel retailers are fast among the top 1000 online stores.
The combination of all distribution channels climbs to the second position of the most widely used digital business models and will determine the future of retail in addition to an online-only approach. »A classic multichannel strategy seems to be unpopular«, says e-commerce expert Christoph Langenberg from EHI.
Channel linking, however, requires a technical masterpiece. This keeps many small retailers from implementing appropriate services, so it's mainly the top-selling retailers who rely on omnichannel strategies. Marketplace Otto.de has just announced a cooperation with the shopping centre operator ECE, in which online and offline shopping should be more closely linked.
However, integration isn't the only growing pain companies suffer from in omnichannel scenarios. Measuring online-to-offline campaigns isn't always possible. But Google is increasingly stepping up its efforts recently to capture the impact of digital campaigns on in-store purchases.
Connected commerce: Product availability as a success factor
So far many brick-and-mortar stores haven't exhausted any digital strategies. So there are still numerous shops in which there aren't just no Wi-Fi, but sometimes not even cell reception. But something's changing.
Otto, one of the largest marketplaces in Germany, wants to enable its own customers to check product availability during a shopping trip, to order goods and have them delivered on the same day, and to pick them up themselves. A vision that becomes reality thanks to a cooperation with ECE.
This is how the StockSquare data platform was developed, which plays local product data from stationary dealers on online marketplaces and offers customers cross-channel shopping experiences.
In practice, this means that customers can already find products from participating retailers such as Marc O'Polo or Sportscheck on the marketplace Otto.de and check their availability in the stores. Soon it should also be possible to reserve these products online, pay for them, and finally, pick them up at the store. Finally, shopping centres as a logistics hub and warehouses are there to enable the same-day delivery of the ordered products at a later stage of the project.
But Otto doesn't just indicate product availability at stationary locations in ECE centres, but also at all partner branches. This video shows how this works.
Win-win situation
A connected commerce approach from Otto and ECE is designed so that other online platforms can also participate in the future. The marketplace offers retailers and brands access to around 1.6 million daily visitors and the opportunity to discover new distribution channels. The deal sounds reasonable: more revenue generated through the marketplace and more in-store sales.
Connected commerce: YouTube pre- and mid-roll ads
In order to generate store revenue from online searches, digital marketing measures are being introduced more and more frequently. But there's a question that comes up. Do my online ads ever create offline conversions? And when yes, are they effective? For search ads, Google has been offering the option to track store sales for some time.
But recently YouTube ads can be triggered for store sales. The deciding factor is to combine online advertising clips and offline purchases. For this purpose, customer and transaction data are transmitted directly or via data interface in their own CRM system to Google Ads and then compared with the user data If the two match, the conversion will be tracked in the Google Ads account under Store Sales.
But as with search ads, there are some requirements to ensure tracking, On one hand, a Google user must be logged in, on the other hand, a payment method must be used at the point of sale, which makes the collecting customer data possible.
The role of brick-and-mortar stores can be strengthened in the digital age with the right technology. Otto shows that enhanced and improved omnichannel approaches have the potential to completely change the way we buy and sell today.
Our 5 reading tips of the week
Das ist der neue bonprix Store in Hamburg [Internet World]
Connected advertising: From multi-channel to omnichannel marketing [The Drum]
Top omnichannel retail chains see most web sales growth [Digital Commerce 360]
Building A Luxury Omnichannel Consignment Experience [PYMNTS]
Fashion brands not meeting customers' omnichannel expectations, study reveals [FashionUnited]