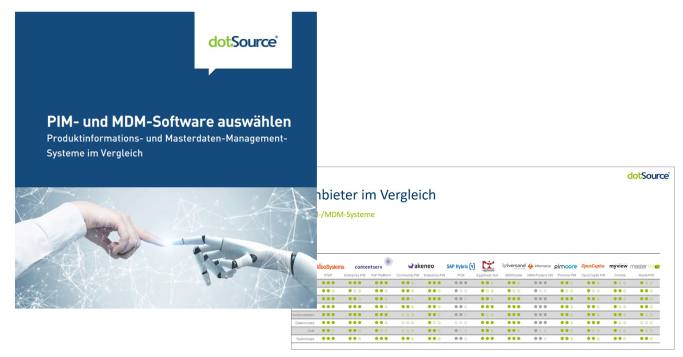 What is the milling machine's width? How high is it, how deep does it mill and how many watts does it have? In many areas, intelligent product information data management (PIM) is the key to sales success because the customer wants to know as precisely as possible what distinguishes the product he wants to purchase. No matter whether the customer informs himself online or wants to be convinced by a sales manager in a personal conversation: having all data relating to a product at hand has to be a priority in every company.
PIM software helps ensure that correct, complete and high-quality product data is immediately available and consistent across all channels. Because the number of distribution channels has increased as a result of digitisation, many existing systems can no longer live up to this requirement. Moreover, duplicates are often difficult to track down and usability is rather a reason for complaint than for joy for employees. But which data management system is the right one?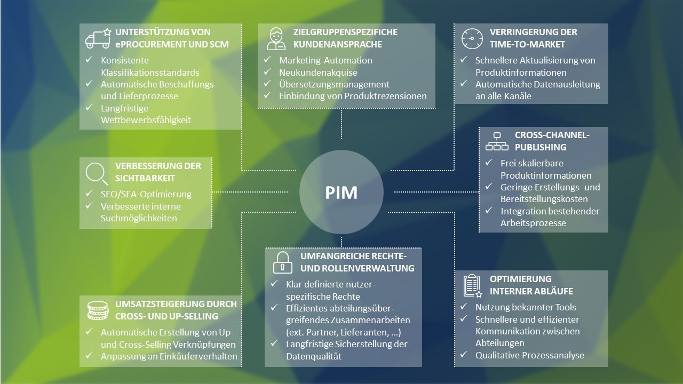 Dissolving Data Silos and Generating Insights with PIM and MDM
But before we delve into the question of selection, here is a fundamental thought: behind the question as to which software is the right one is also the understanding that it is no longer just about digitising as a company, but rather how you do it. How can you become a digital pioneer who helps shape the future and does not just chase after it?
By intelligently managing and utilising existing and newly acquired data. A multi-domain master data management system (MDM) offers such possibilities and thus goes one step further than a pure product information management system because an MDM solution manages all master data of a company at a central location. As a result, the MDM system turns into the so-called »Single Source of Truth« and is therefore particularly interesting for large companies and enterprises.
An MDM System Goes Further than a PIM System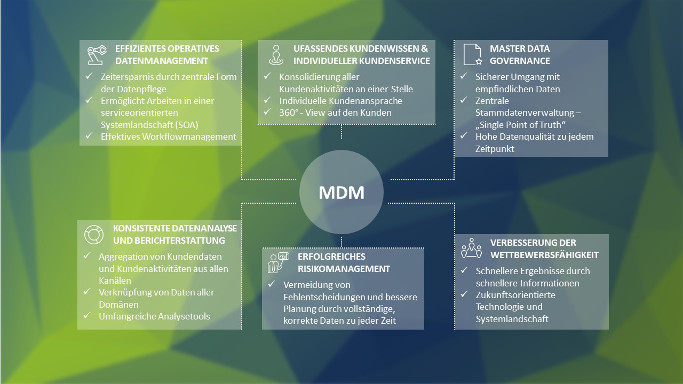 In the completely renewed »Selecting PIM and MDM software« white paper, we go into much more detail regarding the specifics of both tools, explain which advantages they have and which solution approach is particularly suitable for whom. We further expound on which role they play within a digital experience platform and how they support a company's positive development in the long term.
An Overview of PIM and MDM Systems with the dotSource Vendor Matrix
However, we not only describe the variety of functions and providers, we also evaluate the market concretely: based on independent criteria, we have evaluated 13 of the currently most relevant software solutions in the DACH region (Germany, Austria, Switzerland) in two stages. As a result, our dotSource vendor matrix offers a graphical overview of which systems lead the way: the Danish provider StiboSystems? US solutions such as Riversand or Informatica? The French system Akeneo, the Finnish OpusCapita software or German developments such as Contentserv, Eggheads or MasterPIM?
Request the "Selecting PIM and MDM Software" White Paper Now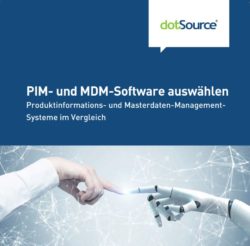 Besides the provider comparison, the white paper also discusses what to consider when selecting PIM and MDM software and which mindset is important if you do not only want to combat data silos effectively, but also set sail for an intelligent, data-driven future.
Curious? Exclusively for retailers, manufacturers and publishers, the white paper can be downloaded for free here.