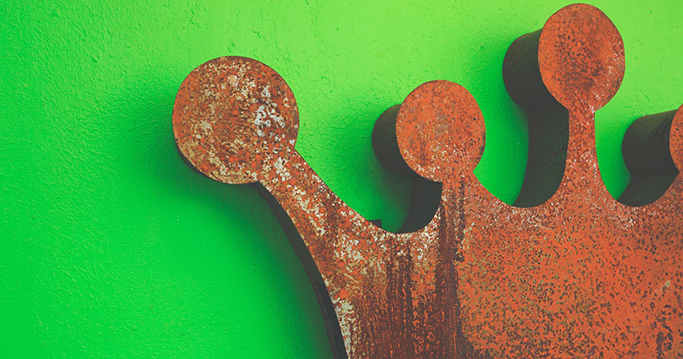 We did it! We are among the top five SAP consultants in Germany – with 90.4 points. But let's take it one step at a time. What's going on here?
IT Champions from Jena
A new study conducted by COMPUTERWOCHE and the Institute for Management and Economic Research examined the reputation of 100 companies providing SAP services. On the basis of posts on news sites, forums, blogs, etc., the study looked at how the services and products of the companies were rated. In this study, dotSource made it into the top 5 of the best SAP consultants in Germany!
But why (only) now? Accelerated by the events of the last few months, many companies are repositioning themselves, moving to digital channels or working on upgrading their software.
Step by step, old on-premise SAP solutions, for example, are being replaced with the new C/4HANA product generation. The digital transformation of processes and business models presents companies with major challenges, which is why they look at the reputation when searching for a suitable SAP consultant and expect more than just technical and software know-how.
In order not to lose track of the large number of candidates, analyses, rankings and awards such as the aforementioned study are helpful. In total, one hundred companies were examined and evaluated as part of the »IT Champions: SAP Consultants« study. dotSource made it to fourth place and is therefore one of the top 5 SAP consultants in Germany.
IT Champion with 90.4 Points
For the ranking, analysts at the Institute for Management and Economic Research collected almost 220,000 mentions from a variety of online sources (e.g. news sites, forums, blogs, etc.) between October 2019 and September 2020 and analysed them using neural networks and other AI methods.
The decisive factors were, for example, how an SAP consultant is rated as an employer, the skills and innovation performance of the management and how products and services are rated. The result was a sentiment analysis that classifies all statements on the Internet about the respective company into the following categories: »Positive«, »Neutral« or »Negative«.
This data set was then converted to a point value, with the company with a maximum score of 100 points representing the benchmark and comparative value for all other companies. Companies that scored at least 60 points in the overall ranking received a seal of quality. With a score of 90.4 points, dotSource is among the top 5 SAP consultants in Germany and thus beats globally operating companies with several hundred employees and international branches.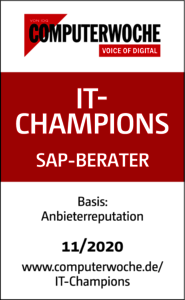 IT Champions Right from the Start
Thanks to the long-standing partnership, dotSource has comprehensive know-how of SAP products. Because of its extensive project experience, dotSource was awarded the SAP Hybris Platinum Partner status in January 2018 (the software was known as »SAP Hybris« at the time). Since 2017, the official SAP partner dotSource has been supporting companies in automating and improving everyday business processes as well as interaction with customers, business partners and employees – and since 2020 even with Gold Partner status.
» We are extremely delighted that we are among the best SAP consultants. This shows us that our many years of e-commerce expertise perfectly meet the high requirements of an SAP project. For our clients such as BayWa AG, we develop entire e-commerce landscapes based on SAP Commerce, including the integration of SAP ERP. We also create multi-client-capable marketplaces for various clients from the trade fair industry such as Messe Düsseldorf. Up to 30 service partners can be connected to these marketplaces. Of course, the satisfaction of our clients always comes first and an award like this endorses our approach. «
Christian Otto Grötsch, founder and managing director at dotSource
Read our new success story to find out how to successfully migrate from Hybris to SAP Commerce:
Migration from Hybris to SAP Commerce: Customised Online Shop for Germany's Most Sustainable Fashion Brand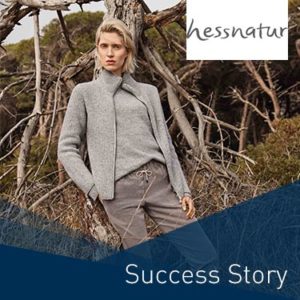 Not only is sustainability very important to hessnatur, it has also been the key aspect of the company's philosophy for a quarter of a century. With the new e-commerce system based on SAP Commerce, hessnatur has a sustainable and future-proof digital presence. This allows the company to operate optimally in the growing slow fashion industry and also to boost its own corporate growth, which has been particularly impressive in 2020, in the best possible way.

Thanks to the successful migration, hessnatur can now tackle further projects together with dotSource as its digitalisation partner, for example setting up a decoupled front end.
Curious? Find out more in our new success story.