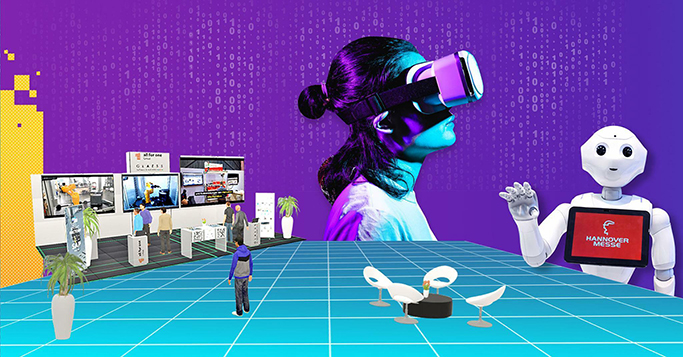 Trade fairs, congresses, sales: nothing will ever be the same again. Or will it? A study conducted by the Contact-Center-Network has identified some important consequences of the coronavirus pandemic: 70 per cent of those questioned would like to reduce their business travel. Events will suffer in particular.
Hybrid Instead of Either/Or
Some prominent examples over the last few months have shown that events can also be held remotely – and without being all too selfish, we can proudly say that one of these events is the Handelskraft Conference 2020.
For many companies and organisations, face-to-face events are still a very important part of the marketing mix. The survey conducted by the CCN at the end of May found that more than two thirds of those questioned would like to drastically reduce their business travel or avoid it completely if possible.
Private transport, however, is becoming more popular than public transport because the risk of being infected with COVID-19 is still omnipresent: only 32 per cent of those questioned want to use public transport in the future. In contrast, 52 per cent prefer to use their own car.
Will There Also Be Hybrid Events after the Coronavirus?
The answer is a clear yes and no. 67 per cent of those questioned plan to participate in online events, webinars or virtual trade fairs in the future. As of now, only a third of those questioned want to take part in face-to-face events of associations or industry trade fairs. It remains uncertain what this will look like in a few months.
The assessment of face-to-face meetings is very clear as well. Only 14 per cent believe that their own field service staff will return to normal business travel after the pandemic. According to their own statements, one in ten companies wants to completely forgo sales-related business travel in the future, and half of those questioned will at least reduce their business travel.
Opinions on internal meetings were also collected. 57 per cent of those questioned seek to reduce the number of face-to-face meetings although personal exchange is important. Only 10 per cent can imagine exclusively having online meetings for internal communication. In this regard, the future will thus bring about a hybrid meeting culture with a mix of online and face-to-face meetings.
Hybrid Events as a Future Option
From influencer events and press conferences to trade fairs: long before the Corona crisis, there had already been many hybrid events – partly analogue and partly digital. This is a trend that is now intensifying: pioneers are digitising various sessions in combination with digital platforms and content formats or are even moving completely into the virtual 3D space. The Cobot Exference 2020 as a virtual expo and conference is an example of this.
Visitors came together at virtual trade fair stands and learned about applications of robots. Major events such as NVIDIA's GTC Digital Conference have been hybrid for a long time, but now they have gone completely digital.
Different events require different solutions. It is not always necessary to create technically demanding virtual spaces; however, organisers should ask themselves whether transitioning to a virtual event is really the solution or whether there are better approaches. Besides that, the wishes and requirements of potential visitors must not be ignored. A bratwurst trade fair does not need a digital counterpart. Or will there soon be the first computers that can reproduce smells?
Our 5 Reading Tips Of The Week
Handelskraft Conference Online Edition Recap [dotSource]
Persönlich oder Online – Wie halten Sie es nach Corona? [CCN]
Remote Business: Organising Events and Workshops Online [dotSource]
Digitale Events – Diese 6 Fragen müssen Sie stellen [PR REPORT]
Digital. Business. Talk. – Afterwork Special #3: Boom oder Crash? [dotSource]