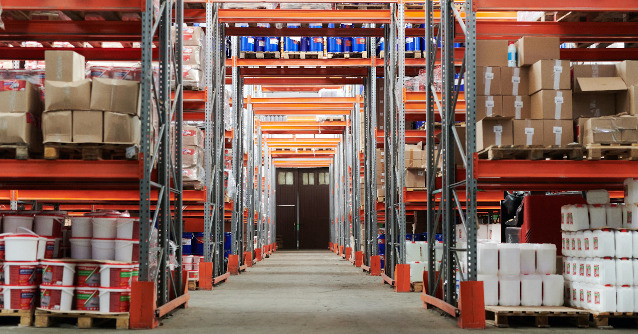 Products from DIY stores pose two challenges to mail order companies: customers usually need comprehensive advice – or the products are simply too bulky for conventional shipping.
It is not without reason that many DIY stores still point to in-store pickup on their online platforms. However, this is not the case with the start-up ManoMano, which was founded in 2013 and uses precisely this service gap of long-established DIY chains to become a digital pioneer in the DIY industry.
DIY Industry: What Customers Want
Placing orders online has many advantages for customers: they save time and can choose from a wide range of products. In addition, delivery to customers' doorsteps means considerably less logistical effort, especially when it comes to bulky products.
Nevertheless, DIY stores long relied on customers coming to them to obtain comprehensive information. Accordingly, online business only accounted for 5 of the 22.1 billion euros in sales generated by DIY stores last year.
As a result, customers are now also looking for drills, tiles and the like on online platforms such as Amazon and eBay.
This means that DIY stores are under pressure to use their professional expertise to provide comprehensive consulting services, especially online, and adapt their logistics concept.
DIY Industry: What the Industry Can Learn from ManoMano
ManoMano was quick to respond to changing customer needs by developing a DIY platform that offers products from many different retailers and delivers them to customers' homes – no matter how big or small they are. To ensure short delivery times, the company operates its own warehouses throughout Europe and organises logistics itself.
With comprehensive digital consulting services, ManoMano manages to set itself apart from marketplace giants. When scrolling through the product pages, a chatbot pops up, allowing customers to get advice from a »Manodvisor« (ManoMano + advisor).
However, selling products via the niche platform is particularly interesting not only for DIY fans, but also for retailers and manufacturers. In comparison to large marketplace platforms that offer products from a wide variety of segments, the target group here is much more specific. Moreover, the French company, which now operates in six European countries, offers retailers the opportunity to gain initial experience in other European countries.
DIY Industry: Keep an Eye on ManoMano
Up to now, the company has generated 60 per cent of its sales in its home country of France, but the brand is already well known in other countries such as Spain and the UK as well. The ManoMano founders see the German market as a key market, which is why they want to invest extensively in marketing and logistics in Germany with the support of numerous investors.
If they have not already done so, now would be a good time for the industry's market leaders to respond to the shift in customer needs towards digital consulting and smooth delivery and to adapt their online presence and logistics strategy accordingly in the future.
Our 5 Reading Tips of the Week
ManoMano Tops £1bn Mark as Full-Year Sales Double [Retail Gazette]
Home, Garden & DIY: A Sector Experiencing a Digital Transformation [Lengow]
DIY and Home Improvement Retailing: How Sales Have Soared During the Coronavirus Pandemic [Logobrand]
Sonderpreis Baumarkt Success Story [dotSource]
ManoMano: French Startup Looks to Hammer Out a Role in Germany as an Amazon for Home Improvement [Online Marketing Rockstars]