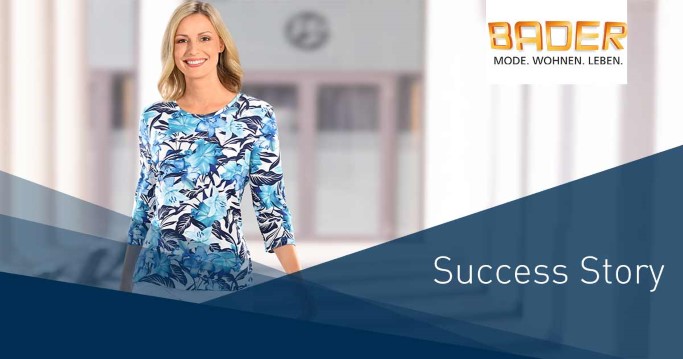 The GDPR legally obliges operators of digital platforms to clearly inform users about the storage and use of personal data. In May 2020, a ruling by the German Federal Court of Justice added an additional article to the regulation, stating that users must not only be informed about the use of personal data, but must also actively consent to it.
However, many companies are unsure whether they even comply with the currently applicable regulations and how they can do so. Simply put, online retailers have two options to respond to the legal changes: use a consent management tool or switch to cookie-free methods.
Consent Management at BADER: Data Transparency Thanks to CMP
In order to be able to continue to welcome customers to its online shops in compliance with data protection regulations in the course of the legal changes, the mail order giant BADER decided to implement the Usercentrics Consent Management Platform (CMP) after an initial consultation with dotSource.
The consent management tool welcomes visitors to BADER's online shops with a cookie banner and ensures that they are informed about the exact purpose of the use of their personal data and have the option to accept or reject cookies.
Moreover, it plausibly explains to customers why cookies can be useful for them. For example, they make it possible to save shopping carts that have already been created or allow users to benefit from personalised product recommendations. This transparency, in turn, increases the chance that customers will also agree to cookies that are not necessary.
Within four weeks, the dotSource team was able to calibrate and implement the Usercentrics tool in accordance with BADER's requirements.
Consent Management at BADER: Personalisation Without Cookies?
The second way to respond to the legal changes is to use cookie-free methods, because although this misconception is still widespread, personalisation does not necessarily have to involve cookies.
BADER, for example, uses a recommendation engine that automatically provides customers of its online shops with relevant product recommendations and brings new inspiration and ideas to the table by doing so. However, it is not necessarily personal data that is processed, but general data on customers' purchasing behaviour. This includes information on which products have been bought together, which products have been viewed most recently or most frequently and which products belong to the same category.
Initially, dotSource implemented Prudsys' recommendation engine for BADER as part of a proof of concept (POC). After the successful completion of the four-month test phase, BADER decided to use the recommendation engine in all its other online shops as well.
Consent Management at BADER: More Details in Our New Success Story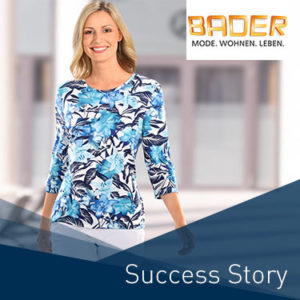 Data is and remains a valuable asset, especially in e-commerce. When used optimally, it helps to personalise content, thus enabling companies to achieve their business goals more quickly.
However, it is also becoming increasingly important to protect customers' personal data – in the interest of consumers and the associated customer trust, but also for one's own protection, which goes hand in hand with legal requirements imposed by the government.
More details on the project and dotSource's targeted and efficient system consulting, planning and connection of the selected Prudsys and Usercentrics tools can be found in our new BADER success story.