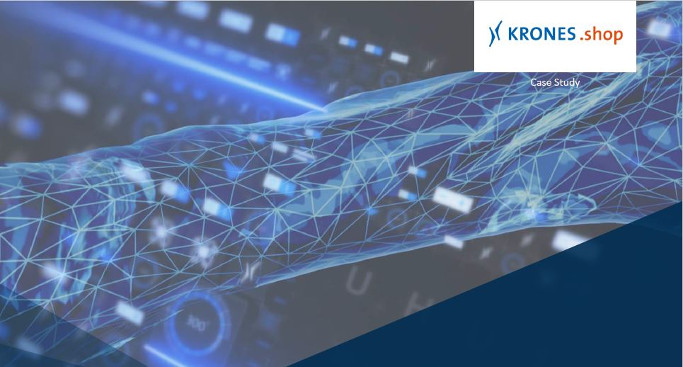 Soft drinks and water in PET (plastic) bottles, canned beer, or canned food. Without the right packaging, our daily shopping would be a lot more environmentally friendly, but also much more exhausting. Not to mention the logistics, which would have to be completely rethought.
Hundreds of millions of beverage and food packaging products are produced in Germany alone and largely recycled thanks to a reusable deposit system. One of the biggest players in this field is Krones AG, which develops complete production lines and employs more than 16,500 people worldwide. With a data import via a B2B online shop newly developed by dotSource, Krones is taking a decisive step in the direction of the Industrial Internet of Things.
Increase utilisation and efficiency with data crunching
As in many other sectors of the manufacturing industry, Krones' production lines also generate vast amounts of data. And the value of this data may not and should not be underestimated. Properly interpreted, conclusions can be drawn from it, which, for example, indicate the imminent »end of life« of a certain wearing part. Cost-intensive downtimes can be limited to a necessary minimum, significantly increasing overall plant efficiency. But to capitalise on the indisputable benefits of big data, industrial companies must not only read their machine data as quickly as possible but also prepare it.
Datalog Dashboard: Think big, start quick
In Krones AG's case, the data was previously read out via USB and then, depending on requirements, processed in Excel or other tools. Thanks to a new data import developed by dotSource, machine data is now transferred to a database via B2B online shop based on SAP Hybris. In addition, the experts at dotSource implemented a »Datalog Dashboard« based on an MVP approach, which provides the data in a graphically prepared form
Krones is already providing the pilot with two pilot customers via the online shop. Like the Krones service employees, they can now read out the machine data (sorted according to specific parameters and time periods) without additional detours via additional systems. Thus, the Datalog Dashboard saves valuable time and makes an important contribution to Krones' digitisation strategy.
In the future, Krones customers should not only have a particularly good buying experience in spare parts via a central platform but also real added value through the integration of performance- and profit-increasing features for their machine park. Jasmin Heindl,
Head of E-Commerce, Krones AG.
Datalog Dashboard in detail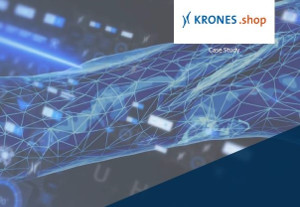 More information about the project can be found in the Krones Case Study. It's now available exclusively for retailers, manufacturers, and publishers here as a free download.
Are you looking for your own solution that is specially tailored to the requirements of your business? The experts at dotSource are here to help!
Here you'll find all our services at a glance.