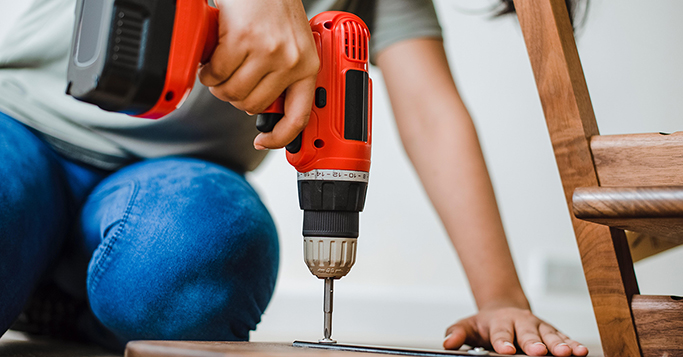 Influencers aren't always pets. Or models. Even disheveled craftsmen in guild clothing or corporate bosses with critical opinions can have a great effect as brand ambassadors as long as their appearance on Facebook, Instagram or Youtube is embedded in a clever B2B marketing strategy.
B2B (business-to-business) is a huge area because it's about nothing less than that manufacturers aren't selling a product directly to an end customer, but first to a retailer or service provider who then processes it or markets it. How can successful B2B Influencer Marketing look?

B2B influencer marketing: Charitable?
A look at the top-selling B2B companies in Germany leads to Siemens, Bosch, BASF, and ThyssenKrupp. All long-established companies with decades of tradition. But an example from ThyssenKrupp shows that tradition and change need not be mutually exclusive. The group has been successfully using social media communication for several years. According to Brandwatch's »B2B Social Media Report«, the Essen, Germany-based steel giants were even the most visible of all German companies in 2018 on the social pages and, by the way, not for the first time.
What ideas did the social media marketing team at ThyssenKrupp implement last year? For example, it pushed an Instagram classic: selfie contests. In elevators (ideally, of course, those built by the group), all sorts of users – not just B2B buyers – should take a selfie and tag and share the post. The winner was awarded a meeting on an observation deck with footballer Dennis Aogo as well as Adidas sportswear. But the defensive midfielder as an influencer isn't enough: ThyssenKrupp also added a dash of charity to the campaign by donating one euro to the Common Goal initiative for each elevator selfie posted. The irony of fate merely that the testimonial from the campaign came with the team VfB Stuttgart falling out of the first league and into second.
B2B influencer marketing: Real craftsmen for real gearheads
Overall, the Brandwatch report shows that the visibility of B2B companies on the social media channels in the DACH region has declined by 2.6 per cent compared to the previous year. In most cases, »classic« social media marketing is changing, especially in the B2C sector. In place of a duckface Instagram star, more authenticity is wanted.
In B2B, some companies have recognised this for some time, including global toolmaker Würth. For example, personable carpenter Manni Dirsch reports on YouTube about his experiences with the products of the group from Künzelsau, Germany. Sure, the colour filter in the video is pretty soft, but what Dirsch says is pretty much the opposite of conventional influencer hysteria – and that's why it's B2B influencer marketing at its best.
The odd carpenter, whose successful operation has long been a partner of Würth, frankly admits in his Franconian dialect that he does not know what Würth actually produces except for screws: »But what I use, that's okay, and it works.« That's the language manufacturers use to reach such artisans.
With Manni, you can see an understatement is therefore superlative, authenticity is the power of B2B influencer marketing.
B2B influencer marketing: The CEO is their own spokesperson
It is quite new in the history of business marketing for CEOs to speak out to the public without consulting the appropriate PR staff. But this has gotten some in trouble, like Elon Musik, but then again, Tesla is more B2C than B2B.
All in all, B2B is a bit quieter. And yet the right CEO has become an integral part of the inbox of influencer marketing of listed companies: Joe Kaeser from Siemens, for example, has more than 25,000 followers on Twitter. Not least because the social CEO is known again and again as a tough commentator on current political events: AfD-critical posts were liked by thousands, and statements supporting Carola Rakete and their team are not only Kaeser's personal opinion but a group commitment to human rights and globalism.
B2B influencer marketing: The magic at the meta-level
Among other things, the chemical group BASF is researching batteries of the future. BASF has recently launched a campaign for battery materials through social media. The target group? Everyone. B2B customers, end-users, and also advertised is a product thatdoesn't even exist: an electric car battery, that only takes 15 minutes to fully charge. For the campaign, BASF asked young filmmakers to tell stories of how people use those 15 minutes to recharge their batteries and themselves.
The results are powerful, philosophical, touching short films in which the recipient is influenced without influencers and yet loyalty to the brand takes place.
For example, a large-scale B2B company with art promotion shows what should be the focus of content marketing in the digital experience era: the personal added value for the recipients. It might be an impulse to a quick yoga session!
Our 5 reading tips of the week:
Brandwatch B2B Social Media Report 2018 [PR-Report.de]
The evolving role of the B2B CMO: Reclaiming the strategic high ground [Strategey&]
Die Luft ist raus: B2B-Firmen fremdeln zunehmend mit Social Media [wuv]
Diese 5 B2B-Influencer-Typen stellen das Influencer-Marketing auf den Kopf [t3n]
The Instagram Aesthetic is Over [The Atlantic]