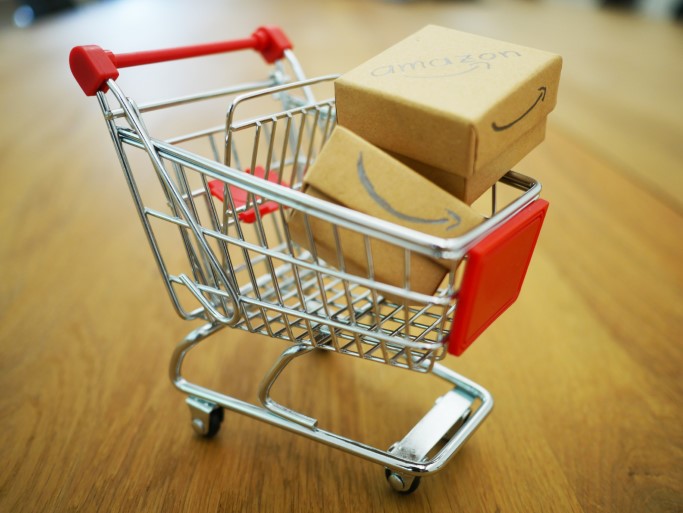 Amazon wants to be more than the preferred middleman and is continuing to expand its dominance in online retail. A favourable position in the search results and the large amount of information about consumer behaviour, high-performance categories and products enable the tech giant to open up new opportunities on its own. So Amazon has recently added another private label to its portfolio.
According to TJI Research, Amazon already has 141 brands of its own but the most famous is AmazonBasics. And now the online giant from Seattle is launching a new private label aimed at business customers: AmazonCommercial.
Has Amazon's strategy changed with this step? What's this new brand all about? Should retailers, manufacturers, and brands worry about this trend, or is this going to open up new opportunities? This is what our article is focusing on.
AmazonCommercial: Branding goes B2B
Amazon has launched a private label for almost every major category, including electronics, clothing, and even furniture. And the amount keeps growing. According to a study by Scrapehero, Amazon's own brands had included 7,217 products in June 2019. That's an increase of 5 per cent since September 2018.
Their strategy is clear. Amazon offers the lowest prices for quality products and pushes smaller retailers, who have only one or two products, off the market. In fact, 86% of Amazon's own-brand products are available for less than U$50.
So far, the focus has been exclusively on consumer goods. Besides AmazonBasics, other brands such as Mama Bear, which sells diapers or Solimo, which offers dog food, have emerged. The marketplace wants to extend the strategy of offering quality products at competitive prices to the B2B market, especially those segments with the greatest potential.
AmazonCommercial went unnoticed on Amazon.com in June and currently offers only a handful of products, including extra-large rolls of toilet paper, large piles of paper towels, and boxes of handkerchiefs found in office bathrooms, for example.

»The new private label is a series of professional products that have been developed for business customers,« said an Amazon spokeswoman to the magazine AdAge.
The new Amazon products will compete directly with Kimberly-Clark and other similar brands. But are private labels a real threat? Depends.
Amazon's data is an advantage
Supermarkets have always had private labels in their portfolio for customers looking for lower prices. Amazon isn't alone. Other online platforms such as Zalando and ASOS have developed their own brands to expand their customer base in this regard.
Marketplace owners have enormous advantages. Because they not only control access to customers but also to the data. They know which products are sold the most and which categories are in demand. With such meaningful information, they can make strategic decisions for their own benefit. Namely certain products that perform very well, can be made themselves. Amazon's associate general counsel Nate Sutton noted:
» We do offer private brands on occasion because we think it offers high-value and low-cost items for customers and because customers demand that. «
Given the monopoly held by Amazon, one question is obvious: How fair is the marketplace? In the fight for customer attention, every medium seems right. For example, it became known in February that Amazon is placing its own brands prominently on paid ads of other companies, with equally competitive prices. Bicycle bag maker Ortlieb already sued Amazon for a similar practice and won. A victory that could become a precedent,
According to AdAge, advertisements for AmazonCommercial products are also placed on the product pages of competitors such as Scott and Kleenex. In the ad: »Great quality, better price.«
Amazon's strategy is based on exclusivity
Contrary to what you might think, and despite the large number of private labels that Amazon has released in various segments, there are few that are profitable and well-known. Doing things themselves isn't easy.
Only the brands with the first name Amazon, like AmazonBasics, AmazonEssentials or AmazonElements are really taking off. The others are lost in the sea of existing brands. And there's the fact that the independent development of products can be too costly and time-consuming.
So it's not surprising that Amazon is developing a parallel strategy that focuses more on exclusivity and outsourcing to offer even lower prices and a wider choice.
Amazon is pushing brand manufacturers like Equal or GNC to develop exclusive product lines for themselves – which can lead to controversy.
In exchange, of course, the brand is rewarded for it and listed, for example, higher in the search results. A win-win situation for everyone.
Our 5 reading tips of the week
Amazon, Google, Facebook: Tech-Giganten geht's an den Kragen [Berliner Morgenpost]
Will Platforms Deepen The Next Economic Dip? [Forbes]
Online-Marktplätze: Ein exklusiver Zirkel [Internet World Business]
Amazon ändert Umgang mit Marktplatz-Händlern [Wirtschaft Woche]
3 forces pushing on the platform economy [MIT Management Sloan School]