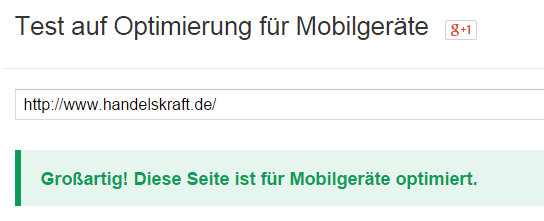 It's happening on the 21st of April: mobile usability will become one of the most important ranking factors. Considering perfectionism which reigns in Google's house, they actually took their time here. If you remember – the iPhone was introduced in 2007, and there were already the first smartphones in the 1990s.
Now that Google is getting serious with mobile, it is high time to get your page up to date. Otherwise there will be an apocalypse like you haven't seen since Panda, Penguin and Hummingbird. If everything works, your page will be labeled with the phrase "mobile friendly" from the 21st of April. But what criteria will play a role here?
Google's list for mobile optimisation
Mobile usability as a ranking factor is a logical step to take, as people are increasingly going online via smartphones or tablets. In May 2014, over 41 million Germans owned a smartphone and a saturation point is slowly emerging: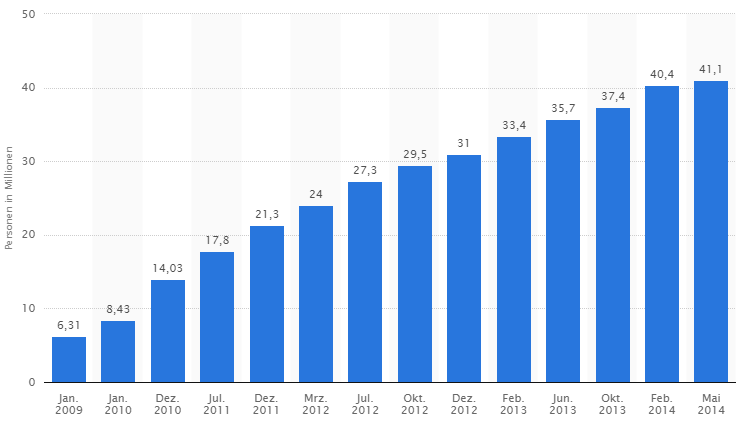 So no wonder Google doesn't want to have sites in their search results anymore, which don't take note of even basic usability standards.
Google made their own list of exactly what criteria will be looked at:
Flash should be avoided
Text should be legible even without zooming
In the best case the content of the page should adjust to the size of the display and in such a way that you neither have to scroll horizontally or zoom.
The space between links should be large enough that you can click on the individual links easily.
Happily, Google delivered a solution to the problem at the same time and offers a tool what analyses your in terms of mobile optimisation. There is the complete documentation and the URL test on the  unprecedented Google site. You can find out more on the topic of mobile optimisation in your whitepaper »Sucess in Mobile Commerce«.