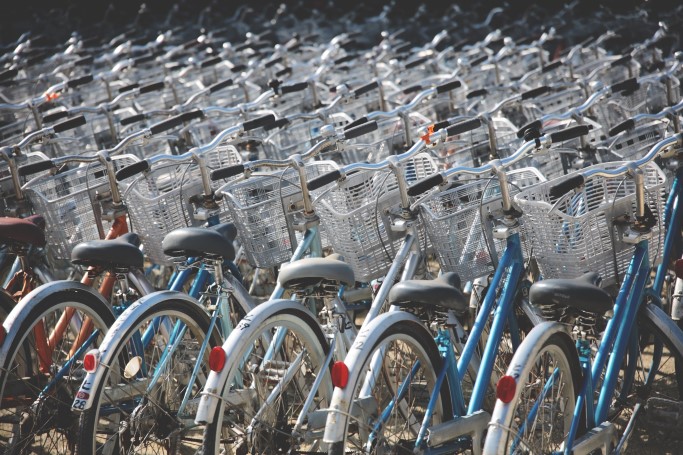 Mobility is progressing. People and data flow together on the way. New technological developments and changing digital lifestyles allow global society to be mobile and not stand still. The car has lost its traditional meaning and has turned into a rolling data vehicle, which offers more and more possible experiences. Meanwhile bikes are getting popular again.

The bike market is on the moving and rapidly developing. Actually, it's booming. According to Zweirad-Industrie-Verband (ZIV), 720,000 e-bikes were sold in Germany in the past year. The number of electric cars is, in 2018, much lower: 53,861.

Biking is trendy and offers many benefits for users and business. Established companies and start-ups from various industries are currently competing with smart solutions to open up new business opportunities for e-bikes and freight bike fleets.
The bicycle as a means of transport for the future
Thanks to the e-bike boom, the bike is changing from a recreational vehicle to a means of future transportation. Fahrrad.de is the latest success story in an industry with a lot of potential.
Sustainability is gaining importance, above all, as a philosophy of life to meet the enormous challenges of the globalised world. Less pollution of the environment, effectively distributing resources more, fairly and transparently, are part of a new mentality. This results in, for example, a sharing economy.
Cycling as an environmentally friendly means of transportation is clean, healthy, economical, practical, and fast. Biking also has the great advantage of allowing you to avoid congestion that typically commuters downtown. That is why many shipping service providers are increasingly turning to freight bike fleets.
Technology and cyclists meet
Tourists like to discover new cities on two wheels and many residents do not own a bike because it is more a possession to be used seasonally. To drive the adoption of these services, intuitive sharing apps and platforms have been developed by P2P vendors. The operation is simple and fast: With a scan of a QR code you can borrow the bike. This system is reminiscent of the Chinese mobile payment method.
Some start-ups have invented new business models around this idea in in recent years, in Germany, for example the Nextbike is available in Leipzig, the Chinese have Mobike, and there is Open Source Bike Share, which is particularly suitable for universities or companies. Deutsche Bahn also has a partnership with Lidl in 50 German cities and provides bikes.
Travel each mile efficiently
More than 19 million people in Germany order food at least once a month from a delivery service. The backpacks of the food deliverers embroiled in pink and turquoise emboss the big city life nowadays. But it's not just food delivery that uses bikes to their advantage.
Online giants see this means of transportation as an interesting and fast way to move forward quickly in the crowded inner city or to optimise the delivery times. Zalando, AirBnB, and Amazon are already using bicycle courier services for deliveries. Even DHL Express launched a pilot project in 2017 in Frankfurt and Utrecht (The Netherlands) for the use of cargo bikes with container boxes – Called the DHL Cubicycles.
Some start-ups are also emerging in this business. Tiramizoo has been a pioneer of the market together with BMW and Mercedes since 2013. The logistics solution of the Munich-based start-up is characterised by its high ability of scalability and automation. Every retailer can integrate this tool themselves.
Hoard works with AirBnB during the key handover and handles the delivery and return of online orders for companies such as Zalando. New freight bike manufacturers such as chicke.de and kargon.de are coming onto the market and want to benefit from Germany's strong role as an exporter of bikes and e-bikes. In 2017, 290,000 electric bicycles were exported. In the last two years, this number has more than doubled.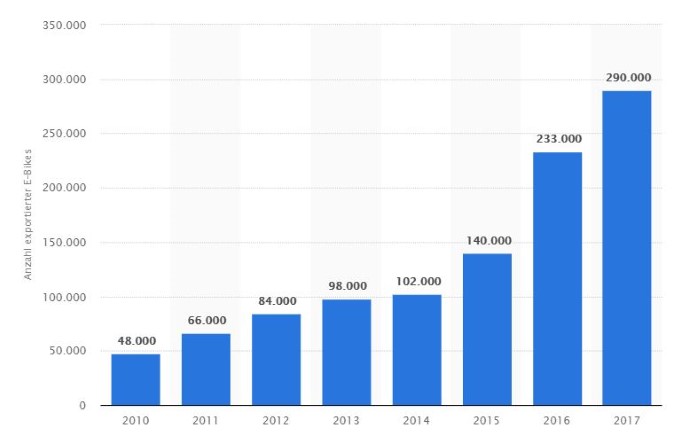 The infrastructure of German cities leaves something to be desired
The bicycle market is dependent on electricity. New smart and innovative solutions are constantly presented in this area and their potential uses are also numerous. New business models have recently become more common in start-ups. New services are delivered and new models with cool designs and technical features are produced.
The e-bike is presented as a means of transportation for the future, as it reduces how much energy a rider has to use themselves, considerably. And that's especially important when it comes to transporting heavy loads. But German cities don't have the necessary infrastructure to deliver top performance in this business just yet. There is a lack of corresponding charging stations and bike lanes, which already exist, for example, in other places like Scandinavia.
Our 5 reading tips of the week
Uber gets into bike-share business with deal to buy Jump [The Washington Post]
VanMoof+ subscriptions make $3,500 electric bikes seem affordable [The Verge]
"KoMoDo": Ein Gemeinschaftsprojekt unter 5 KEP-Dienstleistern für Berlins letzte Meile [Logistik Watchblog]
The Trouble with Sharing: China's Bike Fever Has Reached Saturation Point [Time]
Neue Strategie: Fahrrad.de wird zu einem Multichannel-Unternehmen [neuhandeln.de]