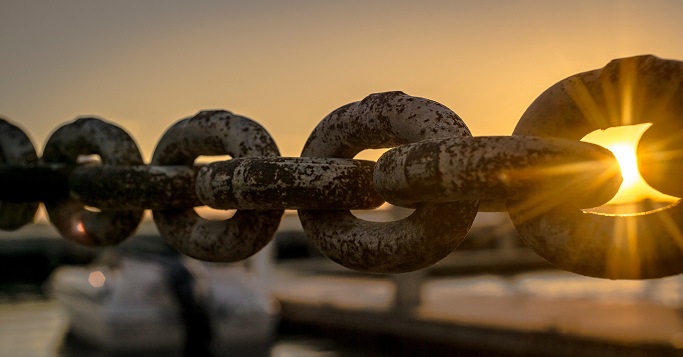 Summer's within reach. After you do a quick check of an outdoor furniture store during lunch, you decide to order a simple hammock chair for home. Choosing the right colour and size is not a problem either. That same evening, your smartphone rings and a car with that new piece of jewellery is on your own doorstep. But how's that possible?
IoT, business intelligence, self-driving cars, big data – This multitude of buzzwords is shaping our future. They all are smartly connected to produce supply chain management 4.0 and take customer satisfaction to a new level.
Supply chain management 4.0 – What is it?
Supply chain management deals with planning and coordination along the entire value chain. From production and distribution to the supplier, to the customer and back again, all of these links in a supply chain are supply chain management and must be constantly optimised to stay competitive in the marketplace. But how far can anything be optimised?
Supply chain management 4.0 – Which requirements are necessary?
The answer is supply chain management 4.0. – the complete digitisation of the value chain with the help of big data and AI. Every single step within a supply chain is carried out autonomously.
For this, it requires networked machines, devices, and vehicles.
But what does that mean exactly for the individual areas?
Production 4.0
Networked and self-controlling robots, machines and systems with »Internet of Things (IoT)« are necessary for production 4.0, because production is fully automated. For seamless communication between the individual production plants, the interfaces must be standardised. This allows the machines to assign jobs independently and perform them automatically. This increases flexibility and speed in production.
Retail 4.0
After a successful order is placed on any channel, all further steps of the paragraph are carried out automatically. Confirmations and contracts are created and sent. With intelligent autonomous types of transport, such as drones or vehicles, the delivery is picked up at the nearest production facility and delivered to the shipping address. Therefore, all sales channels must be networked together. In addition, this point also includes the accurate and intelligent sales forecast in conjunction with big data. The AI independently recognises weather, holidays, political developments and trends, and adjusts the forecasts for the near future on its own.
Distribution 4.0
Distribution 4.0 implements a fully automated handling, storage, and delivery process. This requires connected autonomous vehicles. These communicate and interact with each other in real time and thus realize an optimised availability of the products and quick delivery to the customer.
Recycling and maintenance 4.0
In the context of recycling and maintenance 4.0, companies are networked with their customers or products through IoT. Automatic reordering of spare parts and filling products or the commissioning of a technician takes over the device itself. Return orders from electrical appliances are also initiated by the product itself as soon as it detects that essential components are defective or the end of life has been reached.
Supply chain management 4.0 – What are the advantages?
Customers are getting more demanding these days. They expect precisely specified delivery times and insist on compliance with these values. Late deliveries and low availability of the offered products online annoy the customers. Thanks to supply chain management 4.0, customers' expectations can be met and almost 100 per cent delivery reliability guaranteed. That increases customer satisfaction.
In addition, intelligent sales forecasts predict future orders. By using data from the previous year's business or by current developments, the production volume can be flexibly adjusted. Large warehouses are unnecessary and costs are saved.
Supply chain management 4.0 – First of supply chain management 2.0
Supply chain management 4.0 requires a fully networked infrastructure along the entire value chain. Is that possible from day to day? No! The introduction and networking of each member require time and patience. A basic prerequisite and a must for the future introduction of supply chain management 4.0 is a modern e-commerce platform with a CRM solution. Coupled with the step-by-step integration of each machine into the system by IoT, the foundations for automated business will be laid in the future.
Distribution 4.0 and autonomous mobility are still in their infancy and need time to develop. Until then, there is still time to get your own business ready for supply chain management 4.0 and to advance the digital transformation in the company. If a company does its homework, this can lead to competitive advantage and will be more successful.
Digital business is people business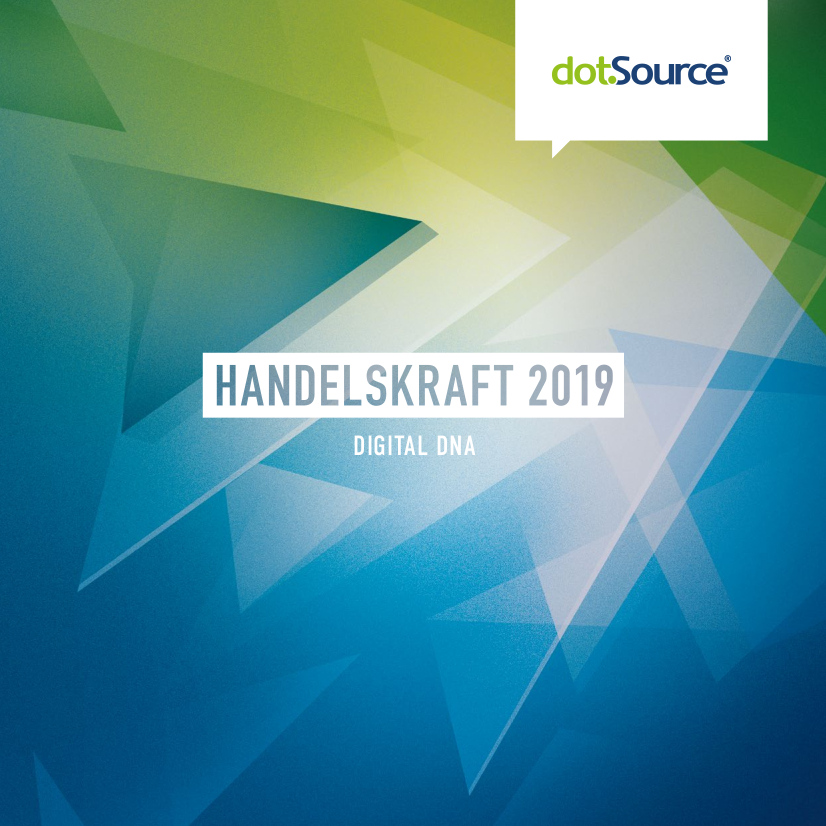 You can read up about success stories for new work, agile methods, and many other trends in digital business in the new trend book Handelskraft 2019 »Digital DNA«. In addition to facts and figures on current developments, like, for example in AI and BI, the trend book also contains a chapter on brands in the digital age.