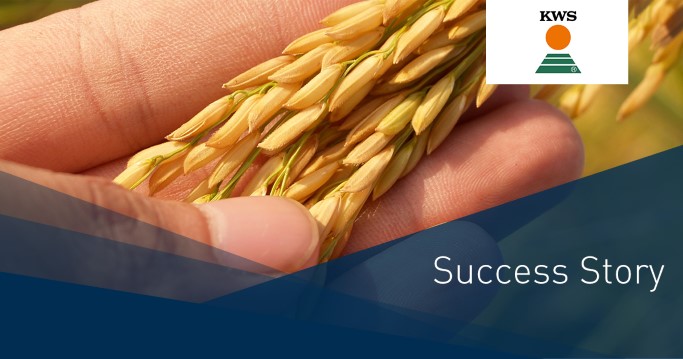 Hardly any other industry in Germany has made as much digital progress in recent years as the agricultural industry. This does not only include GPS-controlled sowing and harvesting machines as well as satellites that measure fields; logistics and procurement in the agricultural industry are also already at a highly, partly fully digitised level in many places. Our new KWS SAAT success story shows what innovative and customer-centric digital solutions can look like in the agricultural industry.
KWS SAAT is one of the digital pioneers in B2B agricultural commerce. In today's sneak peak of our brand new »MVP for a Higher Service Level: KWS SAAT Launches Multi-Cloud Salesforce DXP« success story, we show you how the company from Lower Saxony has managed to transfer B2C standards to B2B, thus not only meeting user expectations, but exceeding them.
Service First: Convenient User Experiences Are Not a Question of Industry
In the business environment, farmers increasingly expect to have the same digital experiences they are used to in their private lives: high-quality, personalised content, first-class service and the ability to place an order quickly and easily – at any time and from any device.
KWS SAAT, a globally operating plant breeding company headquartered in Einbeck, Lower Saxony, is also addressing the growing needs of its customers. The company invests a significant share of its annual turnover, which amounted to 1.3 billion euros in the financial year 2019/2020, in research and development.
Furthermore, KWS SAAT also operates its own Digital Innovation Accelerator, which, among other things, uses new technologies to work on resource-saving solutions.
The website, on which KWS SAAT offers valuable content, services as well as several tools related to smart farming, and the online shop used to run simultaneously on two separate systems.
As part of a shop relaunch, the service portal and the shop were closely intertwined and harmonised in terms of look and feel. Since the company had already relied on Salesforce systems for its marketing and sales activities, it decided to use Salesforce B2B Commerce as its shop software.
For KWS SAAT customers, the double login to the service portal and the online shop is now a thing of the past. And there is even more: thanks to the uniform look of both systems, users barely notice any difference when switching between the homepage and the shop.
Service and Next-Level Marketing Based on an MVP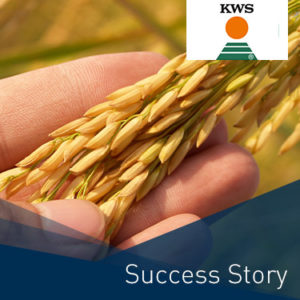 Thanks to the MVP approach, which allows KWS SAAT to quickly launch basic functionalities and expand the systems with additional features and design elements later on, the new online shop went live after only eight months of development.
This way, KWS SAAT customers benefitted from a better user experience – just in time for the start of the seed season in early summer 2020. Find out more about the project in our new success story.