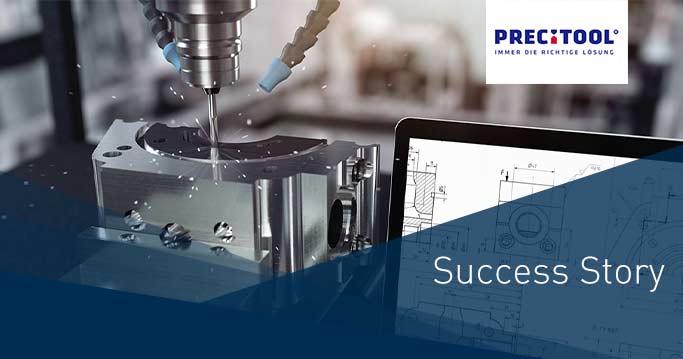 Quality is made up of three elements: the sum of all characteristics, the quality of all characteristics and the sum of all individual values. With the wide range of opportunities offered by the digital age, the quality standards expected by users are increasing as well.
Without a doubt, there is more to the quality of a product than the quality of the service or product itself, the largest selection or the best price. Users expect convenient and high-quality experiences.
With the help of powerful national and international partners in the field of tool logistics and tool procurement, PRECITOOL manages to guarantee precisely these criteria in terms of quality, service and safety standards. A modern logistics and service centre enables the B2B company to optimally connect numerous partners and dealers. This partnership makes it possible to quickly serve customers from industry and trade throughout Germany and Europe.
Read our »B2B Platform Business with commercetools: Digital Synergy Effects for Satisfied Customers« success story to find out how PRECITOOL and its customers benefit from distributed knowledge.
Flexible Solutions Instead of Static B2B Processes
PRECITOOL offers its B2B customers well over 1,000,000 high-quality products. The joint venture therefore knows what it takes to be perfectly organised and to offer customers the best possible comfort at all times.
PRECITOOL dealers make it their business to meet the needs of all those involved in B2B commerce – both on- and offline.
Thus, PRECITOOL approached dotSource with the request to find a modern e-commerce solution for all participating partners, which allows customers to orient themselves while at the same time ensuring easy communication between partners and with customers.
Flexible Solutions for Complex Structures
It was clear that a commerce solution was required that would optimally address both the complex client and product selection architecture and simplify it through clear structures. The cloud-based microservices approach of commercetools provided the ideal basis for a multi-client platform that brings together all partners in the PRECITOOL online shop.
Moreover, the focus was on a user-friendly product filter that uses a structured funnel principle to easily navigate customers to the desired product.
In order to ensure effective and high-quality product and product information presentation as well as the smooth organisation and maintenance of the associated content, the content management system (CMS) TYPO3 was connected as well.
Thanks to fast workflows, both internal processes and the user experience of platform users, their partners and customers are improved. In addition, the integration of personal contacts into the ordering process increases the quality of communication and interaction with customers and thus customer loyalty.
Flexible Multi-Client Platform Generates Valuable Digital Synergy Effects in B2B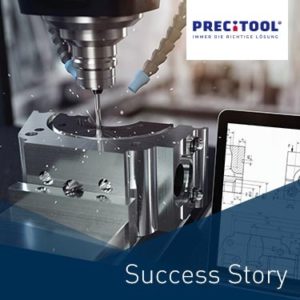 A high-quality e-commerce solution has become a must-have across all industries in B2B. It is the only way to combine quality requirements on the one hand and complex processes on the other.
This combination, in turn, lays the foundation so that all those involved can benefit from know-how, take advantage of synergy effects and thus provide their own users with the best possible user experience.
Read our new success story to find out how this has been achieved.