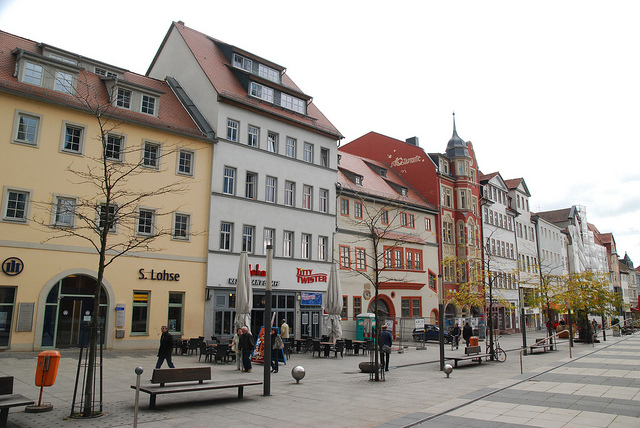 To summarise a trader comparison done in 141 cities: the ten most friendly traders are in Jena. Jena, the "the centre of digital commerce" took the lead among the middle German cities. In the categories: friendliness, quality of consultation, and value for money, owner-operated businesses got best ratings.
» The upward trend is continuing with an increase of 0.4 percentage points. This is a really positive result for Jena when you think that not all cities can expect a positive trend in a repeat examination.

Marc ­Loibl, MF Consulting, head of the study «
The fathers of the city and the local press ("Friendly traders work in Jena") are celebrating, and the traders should also give themselves a pat on the back. So customers enjoy going into shops. Possible problems and development trends just have to be pushed aside here.
But from an e-commerce perspective, all this feel-good journalism makes me quite queazy:

Electronic stores can raise their satisfaction rating: "The biggest leaps forward in this criterion where made in the electronics and furniture businesses." In terms of turn-over, we're talking about the third largest wares group in e-commerce. How was Media Saturn doing again? And isn't the online furniture market just taking off?
How do things look with the criterion value for money?(…) It is the optometrists and financial institutions which have most clearly improved here." Both branches have been in a restructuring process for a while now. With a 65 million Euro turnover, we obviously don't need to talk the successes of Mister Spex to death anymore, or the boom in Fintech and mobile payment startups, which are making the banks fall into a kind of last minute existential panic.
According to the article, the real dangers lie elsewhere: "The most questionable results were two businesses with a satisfaction rate only 75 and 71.2 percent respectively." So these traders should really up their game in case people starting getting ideas and ordering from the internet…
There was one point in which the article did then let a negative finding creep in, but did not draw any conclusions from it: "Among those customers surveyed, consumers in the age group 18-35 were often more critical when it came to friendliness than older customers." Hmm, I wonder why that could be…
Probably because they are used to stress-free shopping online and so react irritably more easily.
And what do we learn from this? Who needs a digital strategy when you have a charming sales person?!