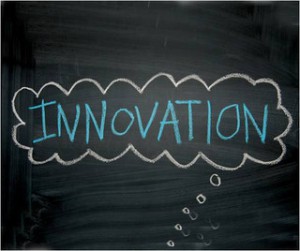 "Next please!" wants Roman Zenner in the current heated debate on e-commerce innovation, also in relation to shop systems. I just have the feeling that this was also addressed to me. Alexander Ringsdorff, Andi Unger, and Björn Schotte have already taken part. Jochen Krisch deals with this topic regularly.
In general, I also see the lack of innovation among shop system providers, and the updated Selecting Shop System Whitepaper made this even clearer. New research, 9 months after the initial creation, did not bring something new to light with every provider. This confirms Alexander Ringsdorff's observation, that a worrying slow-down in innovation tempo can be seen, especially with Magento.
I get the feeling that there is less and less thinking outside the box happening.
My penny's worth on the topic innovation in shop systems
In my opinion, many market players still haven't realised that if the customers doesn't care what channel they shop with, the concept of the online shop is not set in stone either. Amazon Dash shows a further decoupling of shopping and online shop. The shop just serves as infrastructure in the background. The path from need to wish list is completely separate; the shop is degraded to the checkout. The customer, who does not realise how complex the e-commerce system landscape is, doesn't have to care how he uses it.
The same holds true for content driven online shops, which look more like magazines. Who says that there always has to be the same structure to the start, overview and product details pages? At our client Swarovski, it is possible to purchase directly from the Lookbook.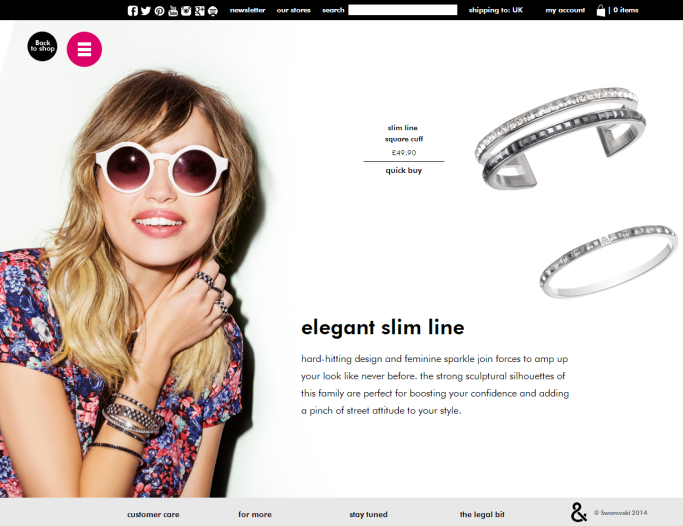 A completely integrated shop solution is over the top for such streamline concepts, which are likely to appear ever more often in the future. For instance, a CMS with shop system attached would often be enough, however, the shop system is no longer the corner stone of the buying process.
Should such approaches catch on providers with entrenched structures will have to get very creative very quickly. For instance, from the Intershop summit, I know that Intershop are already heading in the direction of content driven commerce.
Of course, no one can say whether or not customers will stay true to classic shop structures, using new concepts only for inspiration and the familiar environment for completing the purchase. In that case, Swiss pocketknife providers would be on the winning side, and it is exactly this which makes it so interesting.