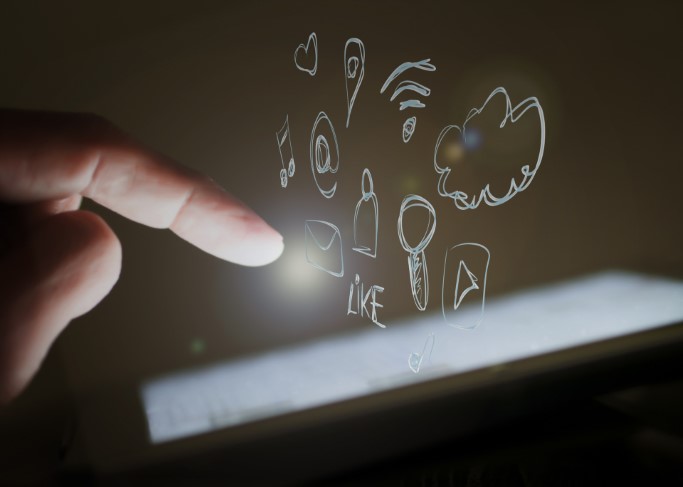 MWC 2019 in Barcelona has long been more than just a show for the communications industry. It's one of the world's largest storefronts of the latest trends and innovations, as well as all kinds of technological solutions and services for mobile users (private as well as business).
This year at MWC19, "Intelligent Connectivity" was the motto. The emphasis was on an interface between "hyper-connectivity" enabled by 5G and the Internet of Things (IoT), and "intelligence" through Artificial Intelligence (AI) and Big Data. In addition to the core elements of intelligent connectivity, MWC19 is dedicated to content, digital trust, digital wellness, and the future. With that in mind, John Hoffman, CEO at GSMA, said:
The combination of superfast 5G networks, the Internet of Things, and Artificial Intelligence will drive innovation that'll affect almost every aspect of our lives, from highly efficient transportation systems to intelligent farming and cloud gaming
Looking back on the most interesting and hotly discussed aspects out of Barcelona, today we'd like to address, amongst others, the following questions: What'll the future look like? And how are these technological advances (already) translated into practice?
5G – Even more future than the present
This year sees the launch of commercial 5G. Just one reason why the new mobile radio standard was so intensely debated at the WMC. Almost all smartphone manufacturers have introduced new 5G-enabled products. Xiaomi, Huawei, HDM Global, and LG will soon be offering their first models for sale. Other gadgets should benefit from this fast-paced technology. For example, HTC is launching a hotspot that provides reliable connectivity to multiple devices. Lenovo showed off a notebook that's always connected.
The new 5G mobile communication standard should enable large amounts of data to be transferred on the move, quickly, and without delay. These are basic requirements for the Internet of Things (IoT). Live scenarios such as broadcasting a child's football game so that grandparents can watch live or do surgery remotely will soon become a reality.
The paradox, however, is that ultra-fast mobile data isn't available everywhere just yet. Although the commercial launch will start this year, infrastructure deployment may take a few more years as network operators build or upgrade thousands of base stations.
Enough time for users to make friends with this technology and create new use cases.
And in Germany? Far behind. While in other countries such as Japan or the US, 5G construction has already begun, it's still being tested in Germany. Furthermore, the German Federal Network Agency has not even auctioned off the necessary frequencies.
Applied AI – Deal with data intelligently
Artificial intelligence is at another year of exciting conversation. Not only because it can optimise internal processes within an organisation, but also because it fundamentally simplifies life. With this maxim, more and more everyday objects integrate AI features, with the smartphone, in conjunction with other devices, serving as a health data collector. Digital health is becoming an area with great potential for several applications. Not just activity trackers are being used, even toothbrushes. Oral-B showed off their first apparatus with assistance.
Genius X uses a few sensors to provide users with a report on their cleaning behaviour. To give the owner the right feedback, Oral-B specialists have analysed the cleaning behaviour of thousands of people. The data was then taught to a deep learning algorithm. A result will be concluded from typical movement patterns on the current area being cleaned. Users can easily find out via smartphone whether they have actually cleaned all their teeth thoroughly.
Beyond the hype, one of the most common questions about AI is actually how to implement and apply it efficiently. In this context, Accenture has introduced its Applied Intelligence Platform, which allows companies to leverage their own pre-built, self-learning industry solutions and develop new solutions without the help of data experts.
In addition, Accenture also has the AI Fairness Tool in its portfolio. This toll is to avoid that an AI solution with discriminating behavioural patterns.
Human and machine interactions will become more natural
One of the biggest questions is how people deal with the digital world and how they interact with machines. There are two big trends. On one hand, the focus is on the interface of the future. Remember conversational platforms. On the other hand, VR, AR, and mixed reality are back on the radar.
Voice search and conversational commerce are in vogue and are already in use for customer service and ease of use. The use possibilities are manifold, considering the distribution of virtual assistants at home, at work, in the car, or on a smartphone.
The goal is clear: The interaction with machines must be as human as possible. And that's what companies are getting closer to.
Samsung's virtual assistant Bixby already speaks Spanish, not just the decent and correct version, but also the vernacular. Google has also announced at the show that it will put the direct access button on its assistant (Google Assistant), which was first used last year, on more devices. The assistant is now available on more than 500 million devices (including speakers such as Google Home, Android phones and tablets, iPhones, TVs, and watches).
VR, AR, and mixed reality are on Gartner's radar. The focus is on conversational platforms that are changing the way people interact with the digital world.
Holograms are in focus and will soon become a reality thanks to technological progress. Qualcomm's CEO has even predicted that virtual live presence will be the future of social networking. Time will tell.
Microsoft wants to secure a leading position and revolutionise the market with its innovations. The software and hardware manufacturer has introduced two new mixed reality cloud services in Barcelona. In addition, Microsoft unveiled Hololens 2 at their booth.
Trends as a future prospect
Foldable smartphones and better connected and intelligent cars were also introduced. But who knows what'll happen to these developments as time goes on.
In January 2006, a touchscreen table was presented in a TED talk and received a lot of attention. A year later, Apple made used this for the screens of its iPhone. The same can happen with the hologram data glasses or with any other product and service presented.
Don't want to miss any trends and updates? Then subscribe to our free Handelskraft newsletter on WhatsApp!
Our 5 reading tips of the week
This Week In XR: MWC Ushers In 5G, Foldables, And HoloLens 2.0 [Forbes]
Tag 1 des MWC 19: Wie der Spagat zwischen Hyperspeed und menschlichen Bedürfnissen gelingt [absatzwirtschaft.de]
BDI fordert EU-Regeln zum 5G-Ausbau [Handelsblatt]
5G in Europa: "Wir hängen hinterher" [Heise.de]
How Artificial Intelligence is Transforming Employee Productivity [Entrepreneur]