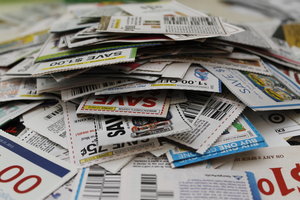 Coupon marketing generates new customers and activates existing ones. The deals.com Coupon Study 2014 shows how well-liked vouchers and coupons are among online shoppers. 50 percent of those surveyed have used a coupon two to five times so far this year.
The lucrative online couponing market
The deals.com Coupon Study 2014 delivers interesting figures on coupon users in 2013 and 2014. 47 percent of those surveyed say that they would shop in a new shop because of a coupon. 14 percent of those surveyed even shop in a shop only if they find or receive the right coupon beforehand. Coupons with a minimum order value seem to be especially fruitful: 46 percent of customers have spent more in order to reach a minimum order value of a coupon. Every fifth person says they spend more than planned, as they assumed that they then save (even)more money.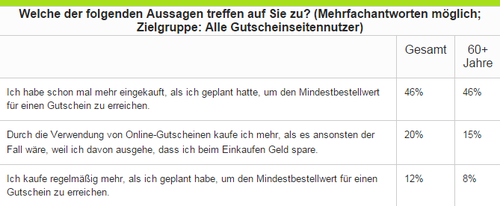 Coupons have to be found
The study also reveals that more than a third of respondents search for coupons, even though it is not even clear what they want to buy. This makes these bargain hunters susceptible to good coupon offers. On the other hand, 46 percent 'only' search for a fitting discount during the purchasing process. Therefore, online shops shouldn't hide their coupons, but communicate them to potential new customers. Sites such as dealdoktor.de
Use offline coupons as well
Coupons should not just be distributed online. So-called parcel flyer campaign can be worthwhile. In this case, coupons are placed in parcels from partner shops. This allows for the targeted address of online shoppers in certain branches. You draw attention to your own selection with the right partner shop and give the potential customer a discount right away. The response/order rate is 0.5-3 percent.
Activating and generating
Generating new customer and activating existing customer – these should be the aims of a successful coupon campaign. The deals.com coupon study 2014 shows that online coupon marketing can certainly be worthwhile. Parcel flyers can also lead to success in the right dosage.