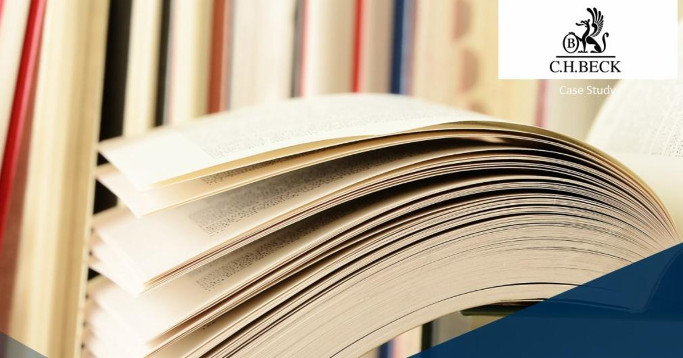 Faster, more flexible, more efficient, more scalable, more performant. These five requirements are the Holy Grail of each online shop nowadays because customers expect lightning-fast loading times, simple operation and an up-to-date product range at all times. Companies, in turn, want to develop innovations quickly, optimise cost savings and attain maximum productivity.
With increasing growth and rising ambitions, however, outdated structures and solutions quickly reach their limits. Courage is required when it comes to digitalisation. C.H.BECK, the German market leader in the field of legal literature, therefore decided to break with its 15-year monolithic platform developed in-house and to rely on modern and flexible technologies. Keywords are microservices and cloud, technology partners are commercetools and Microsoft Azure.
In our new success story, we show how C.H.BECK managed to restructure its online shop with commercetools to make it fit for the future.
Microservices: Move Into The Future Quickly and Flexibly With Commercetools
The time factor is becoming increasingly important in the digital world. More and more frequently, companies face the following questions: How can I react to changes in customer behaviour more quickly? How can my teams work in a more agile manner in order to develop innovations and to launch new products in less time? How can I produce more and spend less?
The introduction of cloud services paves the way for new agile software architectures such as microservices which live up to the above-mentioned demands. The independence of individual microservices is a major advantage. It allows the responsible development teams to act on their own and to simultaneously realise different development processes in doing so. On the other hand, adjustments or extensions can be implemented with little effort within a reasonable period of time.
These advantages convinced C.H.BECK to rely on microservices for the shop migration. The implementation was carried out by dotSource commercetools professionals. On the basis of the commercetools solution's modular API approach, the new online shop's processes were displayed with the help of about 80 different microservices. Amongst other things, standardised commercetools microservices such as shopping cart and checkout were used in combination with dotSource in-house developments. Third-party systems such as CMS or marketing automation software can easily be connected as well.
As a result, instead of a rigid monolithic system, the shop architecture now consists of various components which can be accessed via API as required.
A leaner code and considerably reduced dependencies enable quick deployments and short-term adjustments without downtimes during live operation. Keywords are speed and agility. Considering that 16.2 million products are currently sold in the C.H.BECK online shop, these technological developments entail a real competitive advantage.
Process Data More Efficiently With Microservices and Cloud Strategy
Due to rising costs for the internal hosting platform, the old monolithic infrastructure posed another challenge for C.H.BECK. Therefore, the parallel outsourcing of the infrastructure into a public cloud such as Microsoft Azure was an useful addition to the migration. C.H.BECK can not only save costs in doing so, but also considerably increase its flexibility thanks to the cloud environment.
The storage and network components of the publisher's online shop are managed via Kubernetes or Azure functions. In Kubernetes, the different microservices either serve as API endpoints or as data processors for the data import and export.
The latter is a very important aspect for publishers because information on books, authors and customers constantly changes. Everyday, there are 1.5 to 2 million data sets which are imported from other systems, for example wholesalers, and are handled via data processors. The new platform architecture allows for easier data exchange, more agile data processing and closer collaboration between the publisher, its customers and wholesalers. The C.H.BECK project manager Dr. Carl Heinze remarked:
» During our successful cooperation with dotSource, we managed to modernise our platform so that we can process our data faster and more effectively now. This allows us to work in a more agile manner and it supports our growth. We can now drive innovations forward, try out ideas and offer our customers an ideal user experience. «
Microservices Instead Of Monolith: How To Master Digital Transformation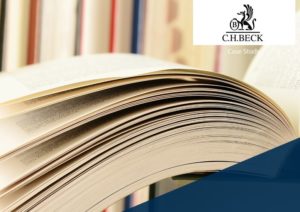 The success story of the publisher C.H.BECK is a prime example for successful transformation and shows how traditional companies can prepare for the future with the help of modern approaches such as microservices and cloud hosting.
You want more detailed information on this project? You can download the C.H.BECK case study for free here. The dotSource experts will gladly advise and support you, be it the elaboration of individual e-commerce and online marketing strategies or the development of existing processes.
An overview of all services can be found here. Contact us now!